Crowdfunding – The Concept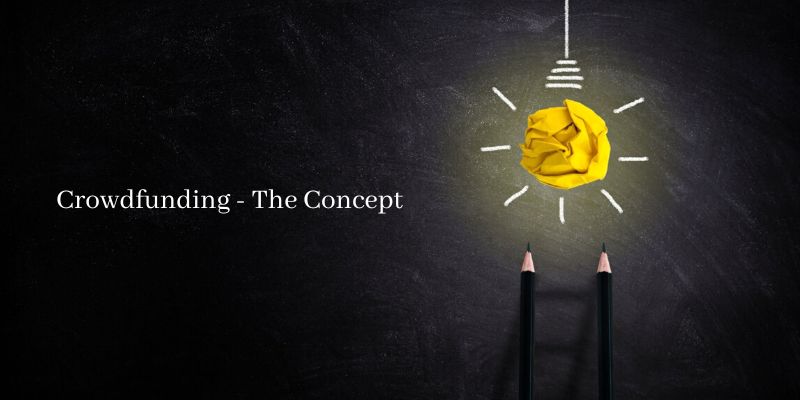 Got an idea, but out of funds? If you have tried and failed to approach venture capitalists and banks for funds, consider crowdfunding!
Crowdfunding is the process of raising money (in most cases, for a cause or a project) through a collective group of individuals rather than professional investors. These individuals can comprise friends, family, and even independent investors. Raising capital through crowdfunding can be done primarily online, via social channels, or through crowdfunding platforms.
If you are on a crowdfunding platform, you need to know how to set up an account on a crowdfunding website. We will discuss this a little later in the article. Let's learn more about crowdfunding as such.
The conventional method of funding a project usually involves doing in-depth market research, putting together a presentation that talks in detail about your idea, the budget, how you will be spending it, prototypes (if any), and more. You will be presenting these to prospective investors, that is, in this case, banks, venture capital investors, and more.
Crowdfunding, on the other hand, is an approach that breaks all the conventional norms. If you are looking for funding for your project, crowdfunding is a fund-friendlier approach, for you will have access to a wider pool of potential investors who will be willing to listen to your offer or idea.
Crowdfunding platforms are websites that facilitate communication between fundraisers and potential investors. Funds can legally be collected through these platforms.
People looking for funding through crowdfunding platforms are usually charged a fee upon successfully raising funds for their proposal. If you can raise your target amount, you can take it. But, if you don't, the money raised will be returned to the respective contributors. This is how most crowdfunding platforms work.
This blog will further discuss how to set up an account on a crowdfunding website. Read on to learn more about crowdfunding if you are looking for funding yourself.
Benefits of Crowdfunding Platforms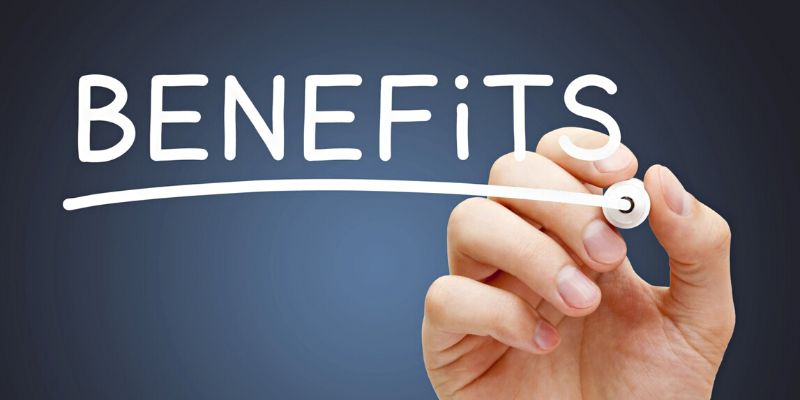 If you are an investor looking for crowdfunding, you must know about crowdfunding platforms and, more importantly, how to set up an account on a crowdfunding website. Before we move on to discuss this, let us take a look at how beneficial crowdfunding platforms are.
1. Wider reach: With crowdfunding platforms, you have access to a wider range of investors who will lend an ear to your proposal and even be willing to contribute to the funding.
2. Marketing and promoting: From start to finish, you will be able to promote and invite people to fund your project/idea, through various platforms, including social media, e-mails, newsletters, and more.
3. Perspective: While building a crowdfunding campaign, you will come to look at your own idea through different points of view – you will be able to further work and improvise on your original as you work on it in detail, in terms of offerings, value proposition, target audience, and more.
4. External validation: When you pitch your idea to prospective funders in the process of crowdfunding, you will have the opportunity to discuss it with them in detail. In this process, you will be able to get your idea validated externally.
These are some of the many benefits of using crowdfunding platforms to raise money. Let us now see how to set up an account on a crowdfunding website!
How To Set Up an Account on a Crowdfunding Website?
Are you wondering how to set up an account on a crowdfunding website? It is a very simple process that involves just 3 steps. Here's a step-by-step guide to the same:
1. Make a List of Crowdfunding Websites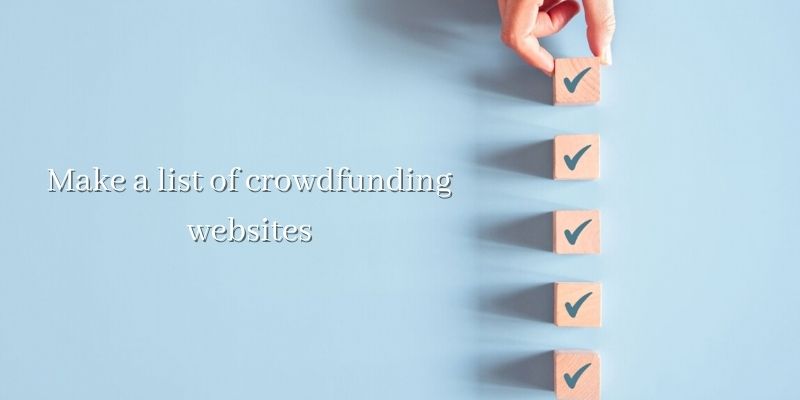 Do your research and list down a number of crowdfunding platforms. Different platforms offer services for different purposes – for example, some will focus purely on causes like disaster relief, education for the underprivileged, and more. At the same time, some of them will aim to fund start-up ideas, and so on. So make sure you narrow down on relevant crowdfunding platforms before you zero in on one.
2. Visit the Crowdfunding Site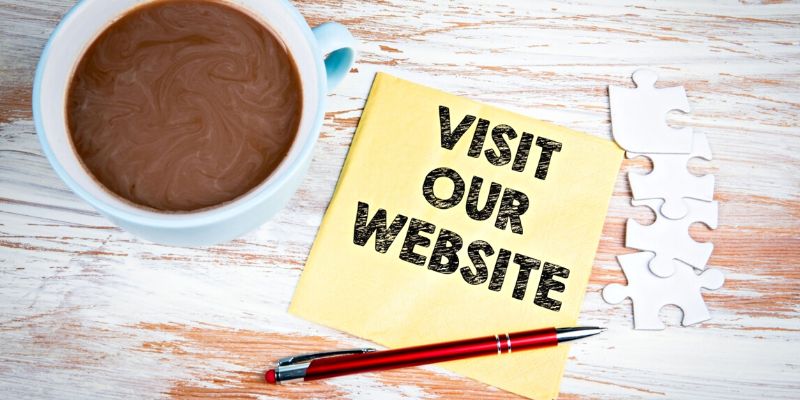 This is an important step in how to set up an account on a crowdfunding website. Go through the list of websites and choose the one you think will best help you. This is a very significant step, as this will define your entire fundraising process. Make sure you do thorough research about the crowdfunding platform before you zero in on the one.
3. Hit The Login/Sign Up Button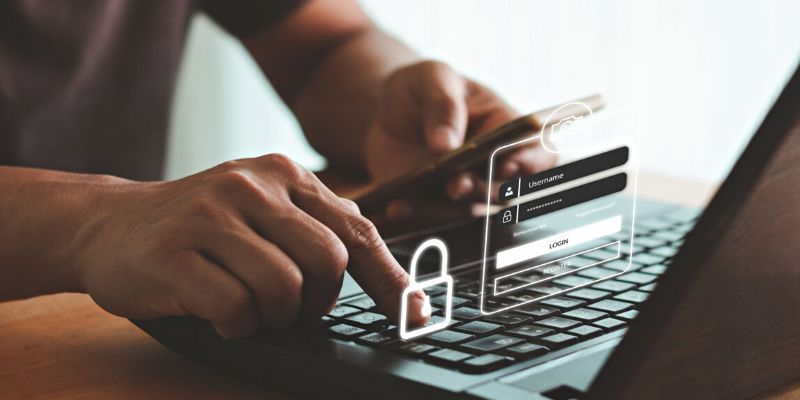 Click on the 'Login'/'Sign Up' button. Upon doing so, you will be either redirected to a 'Sign-in' page or a 'Sign Up' page directly. If you are taken to a 'Sign-in' page, you will find an option that says 'Don't Have an account? Sign Up'. Choose to 'Sign Up', and you will be asked to fill out a form with your details.
4. Sign Up Right!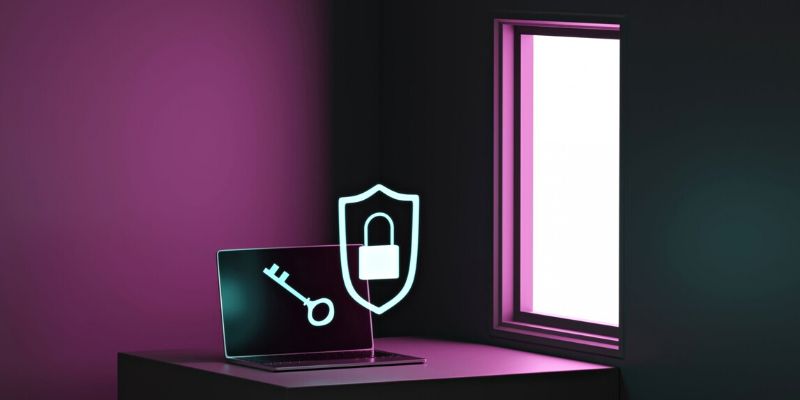 When you sign up for the crowdfunding website, make sure you key in the right information and use the right e-mail ID. This is important since you will be using the same ID during the campaign process. So ensure you update the one you regularly use for the account.
Once you have completed this process, you will be logged into your account and redirected to a space where you can begin setting up a campaign. This is how to set up an account on a crowdfunding website. Ta-da! That was simple, wasn't it?
If you are looking to raise funds for a cause or a project, you need to consider getting on a crowdfunding platform right away! They are the easiest way through which you can raise money to fund your cause or idea.
When it boils down to which platform to go for, Crowd Wave Trust is a great choice! They aim to make the entire crowdfunding process simple and transparent. They work with an array of donors and NGOs to financially support causes and projects in need. They also host events and help companies contribute to the welfare of the communities by planning CSR activities for them.
Having raised ₹1 crore, with over 50+ NGOs, Crowd Wave Trust has worked on over 100 campaigns and successfully raised funds for projects in need. To get in touch with us.
Did you find this blog helpful? Please let us know in the comments below!
FAQs
1. What types of crowdfunding websites does CrowdWave Trust support?
CrowdWave Trust supports a wide range of crowdfunding websites, including those focused on creative projects, charitable causes, entrepreneurial ventures, and more. The platform provides a comprehensive solution for individuals and organisations looking to raise funds for their ideas and initiatives.
2. Is it necessary to create an account on a crowdfunding website to participate in a campaign?
Yes, creating an account is required to participate in crowdfunding campaigns actively. It allows you to contribute funds, track campaigns you're interested in, and receive updates.
3. Are there any fees associated with creating an account?
Generally, creating an account on crowdfunding websites is free. However, some platforms may charge fees for specific services or transactions. It's important to check the fee structure of the crowdfunding website to understand its function.
4. How can I promote my crowdfunding campaign?
Use your personal and professional networks, like social media, email newsletters, and word-of-mouth, to tell people about your campaign. Interact with potential donors, and update your campaign page regularly to keep supporters informed and interested.