The proverb "Small drops of water build the huge ocean" is one you are likely familiar with. That accurately translates to the subject of this blog. Crowdfunding is one of the most popular techniques in India to obtain funds or support during times of personal, societal, or commercial crisis. To learn more about crowdfunding, the working of online crowdfunding platforms, and types, continue to read the blog.
An Introduction To Crowdfunding in India
What is crowdfunding? Simply put, it is a collective effort by your friends, family, clients, strangers, or investors on crowdfunding platforms to provide financial support and resources to help you get through difficult times and achieve your aspirations. You will receive financial assistance through crowdfunding if you have high medical costs, have been severely affected by a natural disaster, or have been the victim of tragic occurrences.
The second most common use of crowdfunding is to raise money all at once from private individuals for a new business venture or startup. Currently, crowdfunding is also extended to artists to uphold their creative work and earn a steady income.
Types of Crowdfunding in India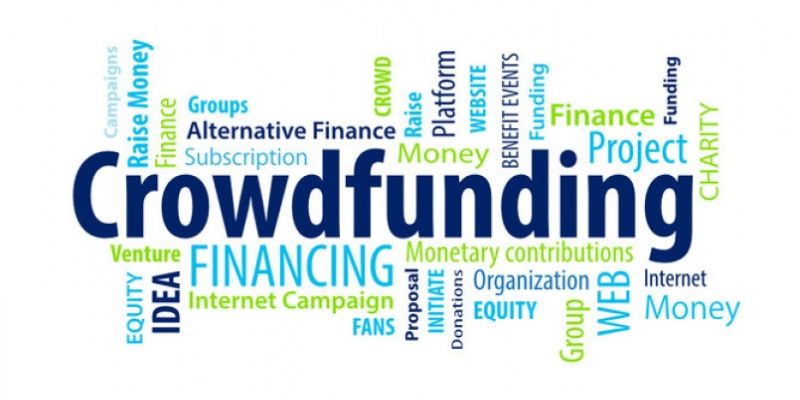 Have you wondered who uses crowdfunding techniques? Fundraising benefits new ventures, startups, a business struggling to meet with the finances, NGOs, charities, individuals raising money for others, organisations looking to fund pet medical expenses, communities lifting capital for projects, etc. The types of crowdfunding that online crowdfunding platforms provide are,
Donation Crowdfunding is where the donors are free to donate whatever sum they like, and it is not limited to any minimum or maximum value.
Reward Crowdfunding is where the people raising funds will compensate their donors with some rewards, more likely to be a product or service.
Debt Crowdfunding is where businesses raise money for high or low-interest rates when they predict cash flow.
Equity Crowdfunding is where private companies or startups offer contributors to become part-owners of their company by buying equity shares through funding.
How Do Online Crowdfunding Platforms Work in India?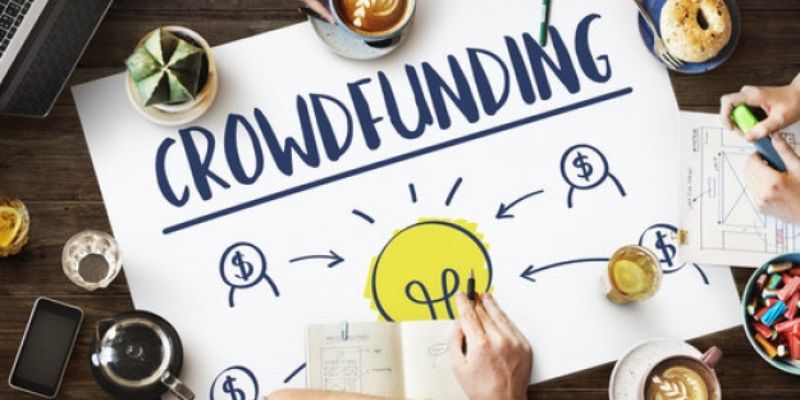 The essentials of crowdfunding are beneficiaries, crowdfunding platforms and donors. The beneficiary is someone who starts the funding campaign for the need of money. Crowdfunding platforms host the specific drive and connect to the potential donors, and donors are the ones who contribute to the funds needed. For your query, about how online crowdfunding platforms work, continue to read the blog.
In India, online crowdfunding platforms list the causes and help raise money for them. All you have to do is,
Choose A Crowdfunding Platform – Choosing a crowdfunding platform wisely is crucial since only a few websites, like Crowdwave, run the campaign free of cost, while others charge an extra handling fee and campaign fee.
Create A Campaign – An individual or an organisation with a cause or an initiative can create a campaign on crowdfunding platforms and seek support from the public.
Set A Goal For Your Campaign – One should set a realistic and achievable goal based on the network's size, the crowdfunding platform community's size, and other factors like the amount needed to fulfil the campaign's cause, including the production, marketing and distribution.
Promote The Campaign By Yourself or For An Additional Fee – Usage of engaging content, including photos, videos, and testimonials, supporting the cause is essential for the success of your campaign. Building excitement with the followers and reaching out to them on social media platforms is crucial. You can gain trust and be in the limelight by giving updates about your campaign time-to-time.
Drive Your Campaign For Faster Results – To achieve your campaign goal, use social media extensively, create and share engaging content, offer attractive awards to your followers who participate in the campaign, reach out to influencers, and run targeted ads.
In the next paragraph, you will learn more about how Crowdwave Trust crowdfunding platform operates.
Start Your Fundraising With Crowdwave!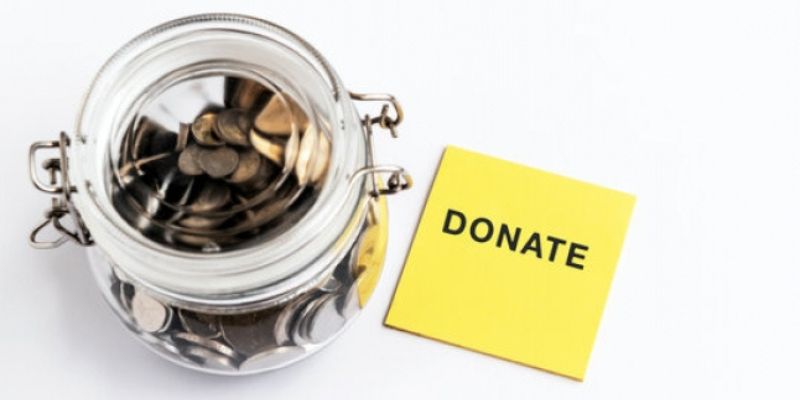 For NGOS
Click on Start A Fundraiser on the website and name your campaign.

As a next step, set up goal and duration for your fundraiser

You can add engaging pictures and videos to appeal to your donors

Keep promoting your campaign on social media and your network for better reach
For Donors
Click on Fundraisers on the website and browse the causes listed

Choose a cause for which you want to extend your support

You can also make a direct general donation.

Make a contribution to Crowdwave Trust's 100% secure payment gateway

Make a note that donations are exempted from taxes
Crowdwave Deals With What Type of Crowdfunding?
Crowdwave Trust crowdfunding platform is a perfect example of donation-based crowdfunding, benefitting NGOs for social causes.
Donation-Based Crowdfunding is where the donors are free to donate whatever sum they like, and it is not limited to any minimum or maximum value. Donation-based crowdfunding is for a specific cause, primarily for charity healthcare, education, disaster relief and management, rural transformation, livelihood enhancement, sports development, non-profits, etc.
Why should you choose Crowdwave Trust crowdfunding platform?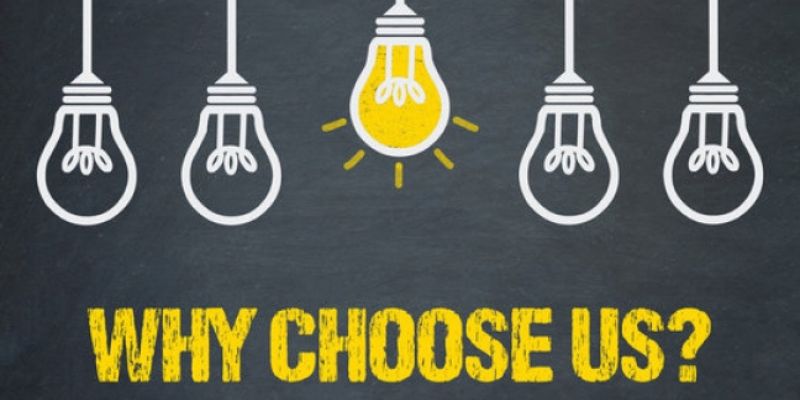 Crowdwave Trust's crowdfunding platform strives to spread awareness and raise funds for various social causes.
You can raise funds for diverse causes like Covid-19 relief, disaster relief, women empowerment, health, education, animals, environment, marine, education, community, etc.

It is 100% secure payment and 0% hidden charges.

Donations are eligible for tax exemption.

Held 100+ successful campaigns with 50+ NGOs participating, over Rs 1 crore raised.

It is an engaging, transparent, and cost-effective crowdfunding platform.
Continue to read the blog to understand the positive impact of crowdfunding through Mark Dharmai's story.
Crowdfunding Success Story
"It was a desire for para-athlete Mark Dharmai, a dwarf, to win gold for India in Badminton. But, due to his precarious financial situation, he needed more resources to pursue his aspiration. It was heartbreaking to see how one international player, ranked third in the men's doubles competition and tenth in the men's singles category of badminton, could not pay his travel charges to compete abroad and earn medals.
At that point, his supporters launched a campaign and began soliciting donations from the general public to hasten his path to success. The PR generated a great deal of social media buzz, and he became well-liked by internet users. He was invited to talk at Hyderabad's TedX event in front of a crowd of 3000 people and was also the subject of an advertisement. His story serves as an example of crowdfunding's beneficial effects."
How To Make Your Crowdfunding Campaign Successful in India?
Would you believe it if we told you that the success rate of crowdfunding is only 22.4%? Yes! According to the Crowdfunding statistics, the figure came into the limelight after evaluation. So, here're a few tips to turn your campaign triumphant, as suggested by Crowdwave Trust Crowdfunding platform in India.
Have clarity and a clear understanding of your cause

Be realistic about the estimated funds

Have a time bind for your campaign
Social Media's Role in The Crowdfunding Process in India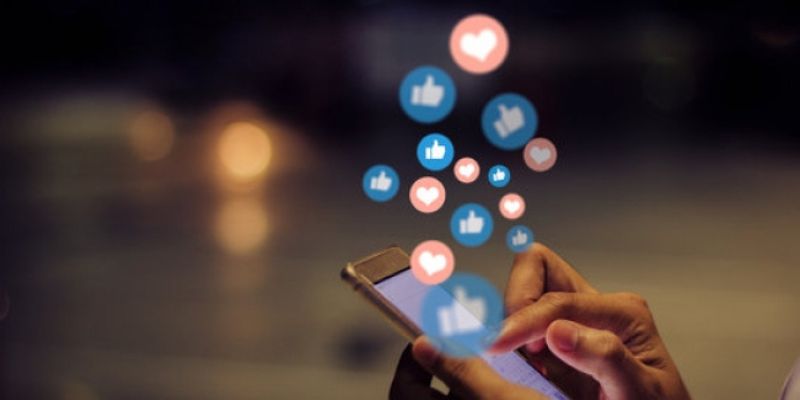 Undoubtedly, social media and digital platforms are transforming lives for the better, and through crowdfunding, people can strive for their challenges during circumstantial crises. You would have seen people posting stories on their social media handles asking for financial help to meet the expenses of a life-threatening disease, raise funds from strangers for their business ideas as stakeholders, for their higher studies, etc.
Digital crowdfunding and online crowdfunding platforms are helping people in numerous ways.
Conclusion
There are many people out there who want to help by donating or supporting businesses by investing and contributing. Crowdfunding platforms serve as the medium for potential people to find beneficiaries and business owners who raise funds or capital.
Working on online crowdfunding platforms in India has driven more people into the fundraising ecosystem, and digital crowdfunding has led to an increase in the number of campaigns and has given the space for people to understand and trust the need by knowing the beneficiary's story before contributing.
FAQs
1) Is online crowdfunding legal in India?
Except for equity-based crowdfunding, all other online crowdfunding is legal in India. However, there are no particular rules to regulate the same.
2) How can I raise money through crowdfunding in India?
You have to choose a suitable crowdfunding platform, create a campaign and a goal, fix a time of how long the campaign should be live, and promote your movement for fundraising.
3) Do you have to pay back people for crowdfunding?
For rewards and debt-based crowdfunding, the person raising funds or capital should pay back the investor with money and interest in the case of debt-based and services and products in the case of rewards-based crowdfunding.
4) Is crowdfunding taxable in India?
If the purpose behind fundraising is non-profit, crowdfunding gets an exemption from taxes. However, if it is for profit-based motives, it is liable for tax payment.
5) What are the four types of crowdfunding platforms?
With 'n' number of crowdfunding platforms present in India, the different types of crowdfunding are donation-based, rewards-based, debt-based, and equity-based.