Raising funds through crowdfunding is not entirely a new concept as we see a lot of people on social media do it for various causes. From starting a business to seeking help for a medical condition, crowdfunding can be used to achieve several goals. People turn to crowdfunding as it's one of the most accessible and effortless ways to finance a new idea/business/product. 
Though crowdfunding sounds pretty simple, there is more to it. A lot of factors decide the success of a crowdfunding campaign. Setting funding goals is one of them. You should set funding goals that are achievable as the fulfilment of these goals is what decides the success of your fundraiser campaign.
If you are new to the field of crowdfunding, you need to do a lot of research and brainstorming. But don't worry, we have written this blog post to help you understand funding goals, how to set them, and how to track their progress.
What is Crowdfunding and How Does it Work?
Unlike the traditional form of funding, i.e., to seek a large sum of money from one single source (like a bank), crowdfunding is collecting small amounts of money from a large number of people, often in exchange for direct rewards. Crowdfunding is usually done through a crowdfunding platform (like Crowdwave Trust), where you can host your campaign, collect funds, and give away rewards to your backers.
To know more about crowdfunding and how it works, and its various benefits, you can check out our detailed blog posts on the same. 
What is a Crowdfunding Goal?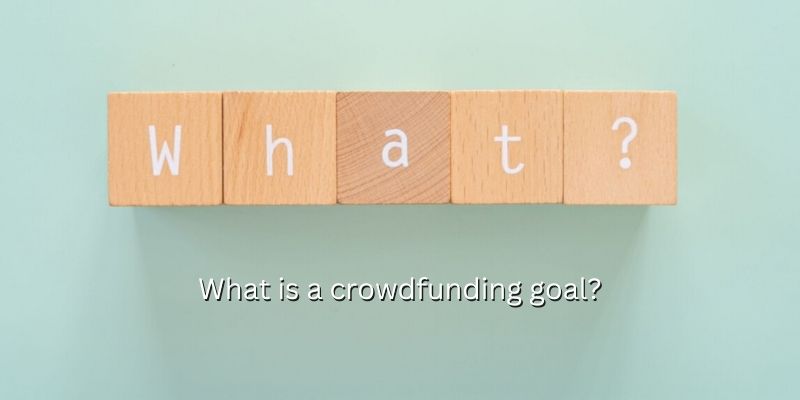 A funding goal is nothing but the minimum amount you need to accomplish your crowdfunding campaign. You must decide your funding goal based on your crowdfunding objective. Whatever your crowdfunding objective is, always remember to set realistic and achievable funding goals. 
How to Set a Crowdfunding Goal?
When setting your funding goal, make sure you set the right amount after considering all the necessary factors. Don't set it too high as you cannot reach the goal even if you have many backers, or too low as you might end up losing money after your campaign on some platforms. 
Here's a brief process of everything that must be done before setting a goal:
Do your research

Formulate proper objectives

Know your target audience

Create advertising materials

Promise worthwhile rewards for potential backers

Set goals
Why is Setting a Crowdfunding Goal Important?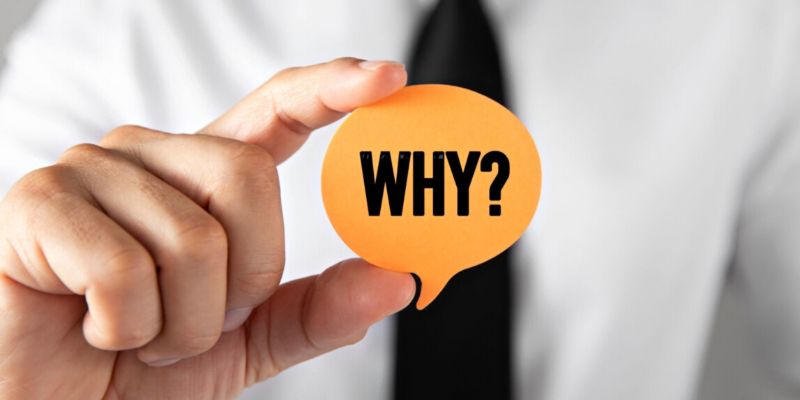 Your crowdfunding goal has more than just a few figures. Potential investors will look for more than just a number if they decide to fund your campaign or project. Most of the time, investors will want to participate in your crowdfunding campaign only if they think that your goal is easily achievable so that they can feel rewarded. 
You must dedicate time and perhaps even some money to the visual aspect of your campaign. To know more about promoting a crowdfunding campaign, check out the blog we have here. 
Tips to Set a Successful Crowdfunding Goal
Setting a crowdfunding goal is one of the most important steps in launching a campaign. Regardless of your level of expertise with crowdfunding, setting attainable goals will offer your fundraising efforts a clear direction. Here are a few tips on how to set a successful crowdfunding goal:
1. Create a Primary Fundraising Objective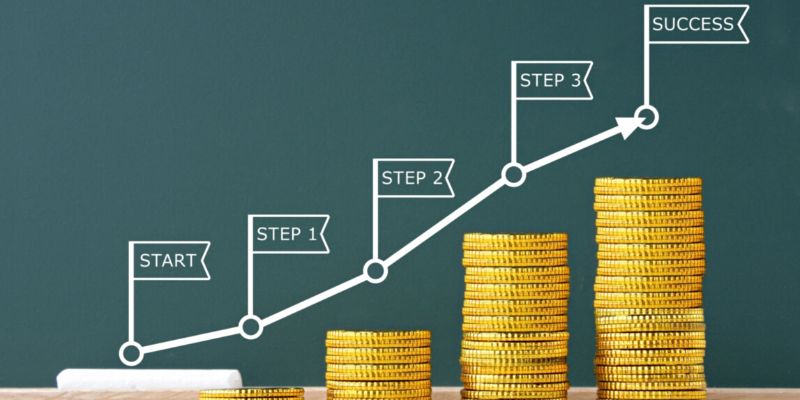 Before starting your crowdfunding campaign, you should decide on 1-2 primary or immediate objectives. These objectives should be what you aim to achieve throughout your campaign.  Your immediate objectives should be ones that are simple to monitor and measure your success.
2. Identify a Secondary Fundraising Objective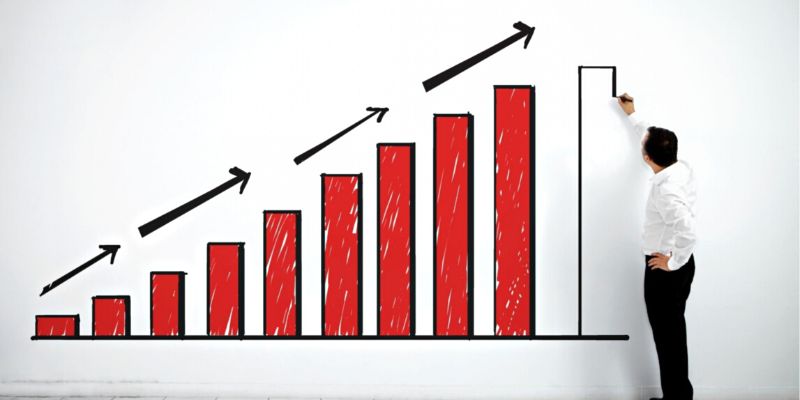 Along with your primary objective of raising money for your campaign, you can also set a few secondary objectives that can be accomplished along the way. Having just one goal only stifles your campaign's opportunities.   A few examples of secondary objectives include developing new connections and fostering new relationships, building an email list, encouraging more frequent gifts, etc. 
3. Use Precise Figures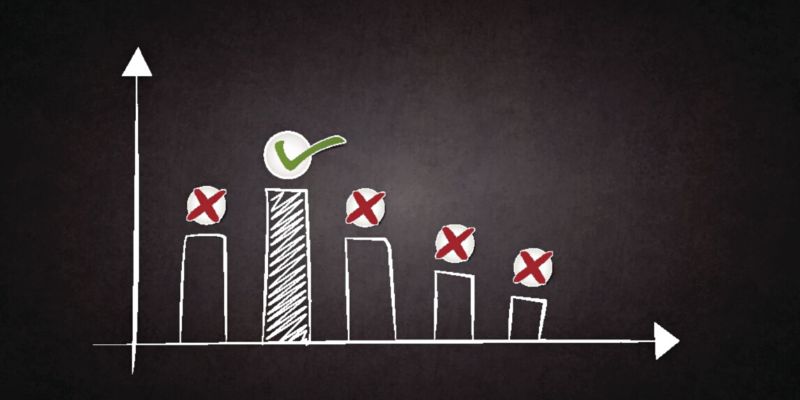 According to psychology, people are usually more responsive to precise numbers than rounded ones. When you set a funding goal, try to use more precise figures like Rs. 2,45,231 instead of Rs. 2,45,000. This is helpful, especially when you are very close to reaching the goal, as people tend to believe that their contribution will make a difference.
4. Perform a SMART Test For Your Objectives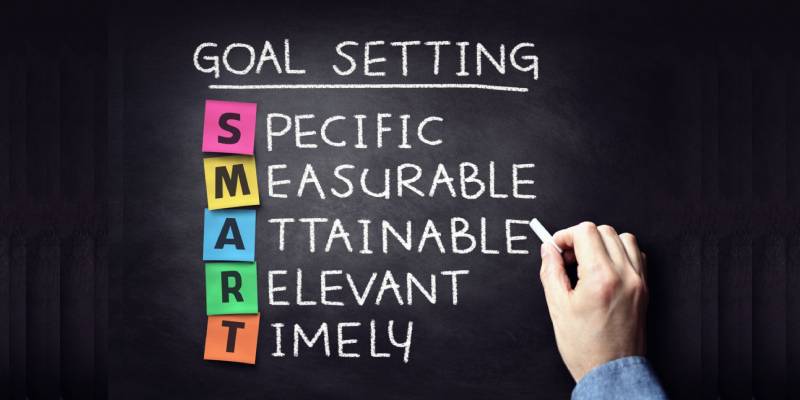 To ensure that your goals are strong, put them through a SMART test. Make sure all your objectives are Specific, Measurable, Attainable, Relevant, and Timely (SMART).
5. Include Images and Videos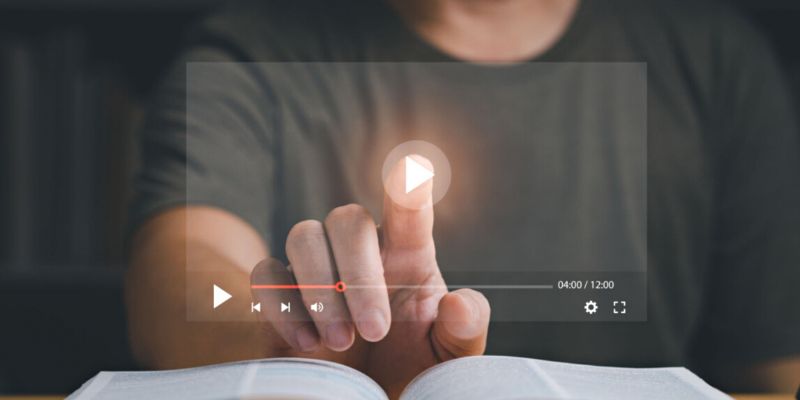 If you are starting a crowdfunding campaign, make sure you have quality material ready for it. People are most likely to donate to your campaign if they find meaning in it, and nothing better than visual elements to grab their attention!
6. Align Your Fundraising Plan With Your Goals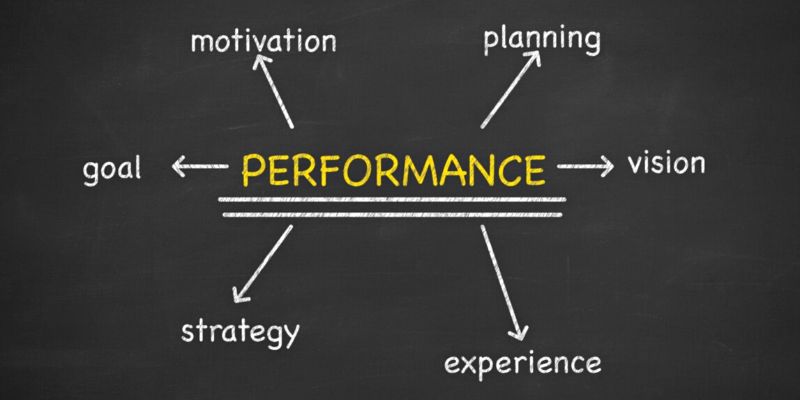 When deciding how to run your campaign, your objectives should be your key concern. If gaining new supporters is your major objective, your campaign's promotion strategy should be guided by this fact and not by how much money you raise or how many emails you send. 
Measuring the Progress of Your Goals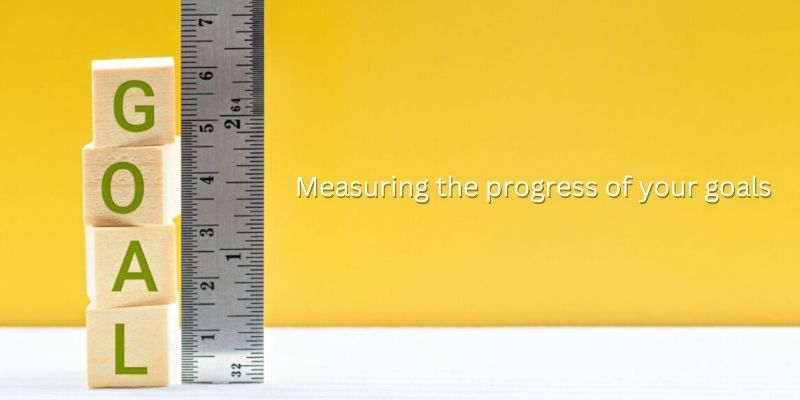 Tracking your fundraising campaign will give you an idea about how it's working and where it's leading too. You can also make the necessary adjustments if you think you are behind your goals. You can use these metrics to assess the progress of your crowdfunding campaign:
Traffic source

: This metric determines where each visitor comes from. It will help you in targeting potential backers. If you find that many visitors are from Facebook, you can run paid ads there.

Conversion rate:

This metric helps track how many visitors who visit your campaign page take the required actions (like donating).

Bounce rate:

This metric allows you to track the number of people visiting your page and exiting (or bouncing) immediately. Knowing this will help you fix possible errors on your page and increase user engagement. 
Conclusion
You must set clear and realistic goals for a crowdfunding campaign to succeed. Before starting your campaign, you must determine all your upfront costs in order to create fundraising goals that will raise enough money to pay for all of your project's costs. Different crowdfunding campaigns work differently, and you must strategize and plan according to your goals and objectives. Remember, setting a practical goal is the first step in creating a successful crowdfunding campaign. Check out Crowdwave if you are planning to start a crowdfunding campaign. If you found this blog helpful, tell us in the comments below!
FAQs
1. How to determine your funding goal in a crowdfunding campaign?
You should begin by calculating your campaign's budget. Secondly, you should have an estimation of how many potential donors you can reach. Thirdly, draft an average contribution you can expect people to donate.
2. What is the purpose of setting a funding goal?
Funding goals create a clear objective for a campaign, set a measurable benchmark for progress, serve as a practical tool for budgeting and planning, enhance credibility and attract further interest from donors.
3. What are some common mistakes to avoid while setting a funding goal?
Some common mistakes in setting a funding goal in crowdfunding are setting an unrealistic goal, ignoring costs and contingencies, underestimating the timeline and neglecting the value proposition.
4. How to reach your funding goal successfully?
You should set realistic and achievable goals based on your campaign's needs, use multiple social media channels to promote your project and maintain transparency and open communication with your followers.