Crowdfunding has become a powerful tool for individuals and organizations with a shared passion for making a difference in needy people's lives and positively impacting society. However, fundraisers, donors, and online crowdfunding platforms go through certain challenges in crowdfunding that impact its practice. 
Continue to read the blog to get an insight into the common obstacles in crowdfunding in India and the respective solutions. 
Introduction to Crowdfunding in India
In India, fundraising is preferred for educational, poverty, medical, women empowerment, and environmental conservation needs. Besides financial help, crowdfunding brings a sense of community and engagement and bridges the gap between donors and beneficiaries.
If you want to raise funds for any social cause or donate to charity, do not look further than Crowdwave Trust, the transparent, engaging, free, and the most reliable platform with no hidden charges. 
Challenges of Crowdfunding in India
Here're the 12 challenges of crowdfunding in India. Make sure you read till the last to get a complete idea and solutions to overcome these threats. 
12. Lack of Awareness and Understanding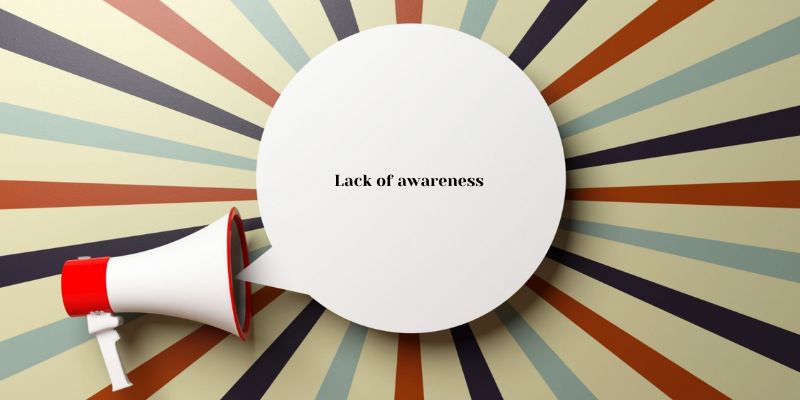 In India, crowdfunding is still an evolving subject, and many individuals must familiarise themselves with it. Because of the lack of awareness and understanding, crowdfunding campaigns' potential is still unexplored to a greater extent. 
Even potential donors who come across such campaigns hesitate to help because they are sceptical about the legitimacy of the drives. As a result, their participation is less, resulting in less or no contribution to these initiatives. 
There are other misconceptions revolving around people that crowdfunding is another way to create sympathy or other forms of begging rather than legitimate means of raising funds through loans. On the other hand, limited knowledge hinders fundraisers from building and structuring effective campaigns and successful strategies, resulting in failed drives.
Solution: We should take proactive measures to overcome this challenge by conducting awareness campaigns and implementing educational initiatives. Conducting workshops, webinars, and outreach programs teaches the possible advantages of crowdfunding for social causes.
11. Trust Issues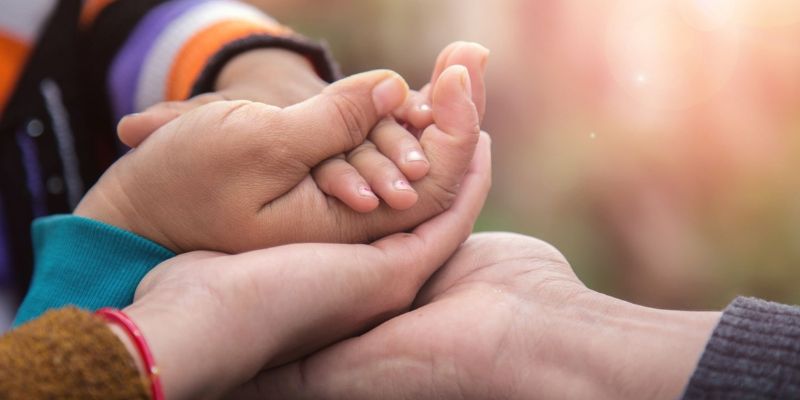 When raising funds, trust and reliability are crucial to top the success of campaigns. Because of the campaign's credibility, and transparency concerns, the potential donors dither to contribute to social causes or charity through fundraising. 
They do not know how the funds will be utilised, whether they will be exercised as per the intended cause, or the major fear that the funds land in the hands of the wrong people. Building trust becomes even more challenging in India, where many fraudulent activities and misappropriation of funds occur. 
The lack of a regulatory framework for crowdfunding is another vital reason individuals feel stalled in contributing. Since fundraising campaigns occur without any supervision, there are chances for unscrupulous individuals to take advantage. 
Solution: To address this issue, crowdfunding platforms and fundraisers should adopt transparent practices and keep their donors and followers updated about their progress and the outcome. At Crowdwave Trust, the campaigns are held transparently, and the donors are updated about the progress time-to-time. 
10. Limited Donor Base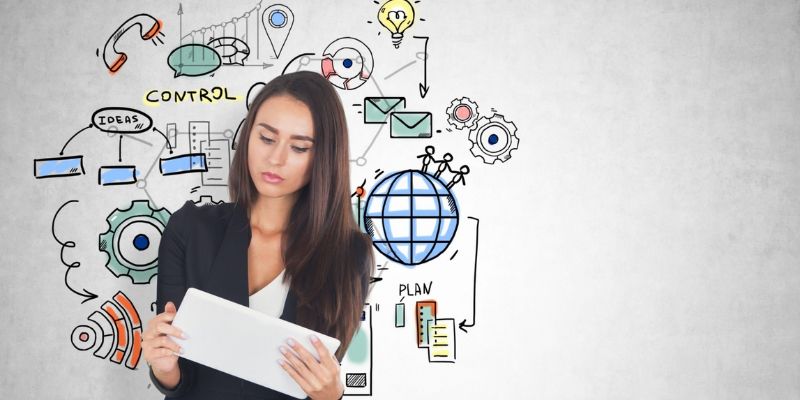 Despite the largest population in India, the number of individuals contributing to social causes and charities via crowdfunding is relatively less. It is primarily because of the need for more awareness and sufficient knowledge about the concept's compelling impact. 
Another reason is the country's socio-economic diversity which limits the donor base. It is because India has many people with limited financial resources. Also, in some parts, some individuals lack access to digital technologies, constraining them from participating in crowdfunding campaigns.
Solution: By making people aware of the existence of online crowdfunding platforms and the working of digital payments for them, you can get more donors.
9. Limited Outreach
Factors contributing to limited outreach of the crowdfunding platforms in India include lack of awareness, limited internet penetration, the limited reach of social media and media coverage, cultural and religious concerns, lack of strategic planning, regulatory constraints, lack of personal connection, etc.
Solution: You can address this challenge by conducting awareness campaigns, providing regional language support, initiating transparent communication, leveraging networks, planning effective marketing strategies, partnering with like-minded and collaborative organisations, exploring offline channels, etc.
By employing these, we can overcome this challenge of limited outreach and reach a broader audience base, increasing the support. We should make people understand crowdfunding campaigns to maximize impact.
8. Choosing The Right Crowdfunding Platform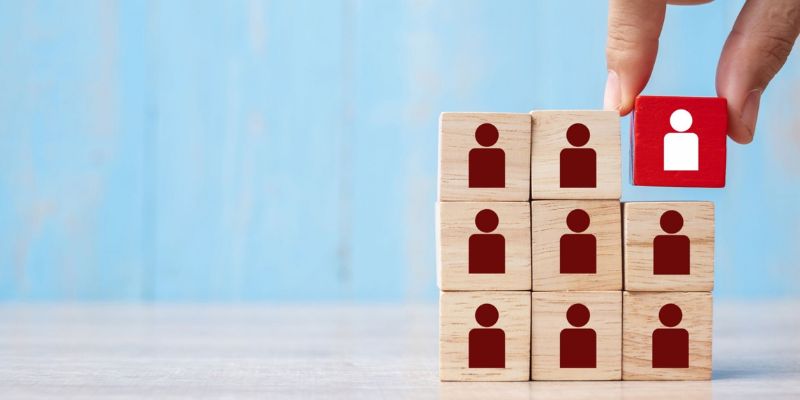 With the rising awareness of online fundraising, many crowdfunding platforms have emerged with unique features and target audiences. However, there are some points to consider before choosing one. 
The donors and individuals looking to raise funds should see the platform's credibility and track record. Opting for a platform with a proven history of successful campaigns and a solid reputation is crucial. 
Solution: By evaluating the platform's compatibility and categories, considering its user interface and functionality, overseeing the other campaign's visibility and engagement, knowing its fee structure and payment policies, and marketing and promotion strategies, you should decide the suitable one for you. 
Crowdwave Trust should be your one-stoppage as it is an engaging, transparent, and cost-effective platform to raise funds for various social causes
7. Payment Gateway Challenges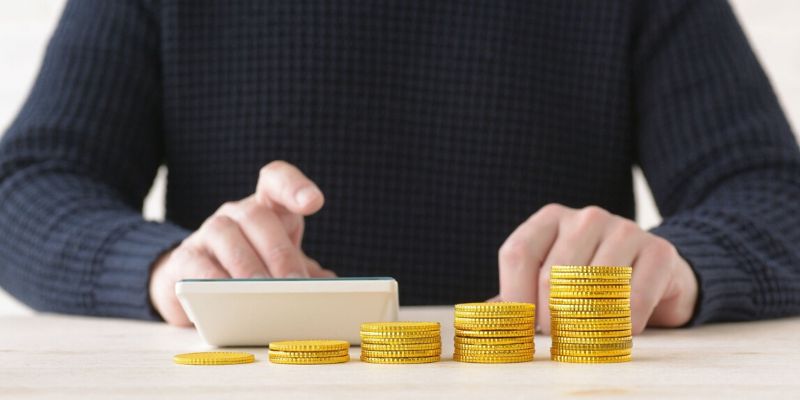 Donors face critical payment gateway challenges while tending to contribute to any social causes via online crowdfunding platforms. The platforms should provide diverse payment methods to the preferences and capabilities of potential donors to overcome this concern. 
It should support popular payment options such as credit and debit cards, net banking, mobile wallets and UPI, making it accessible and convenient for making donations. Also, a secure payment gateway is significant to protect and safeguard sensitive donor data.
Solution: It is necessary to ensure payment gateways seamlessly integrate with the existing systems and do not have any hidden charges. By eradicating this concern, one can maximize the fundraising potential.
6. Crowding-Out Effect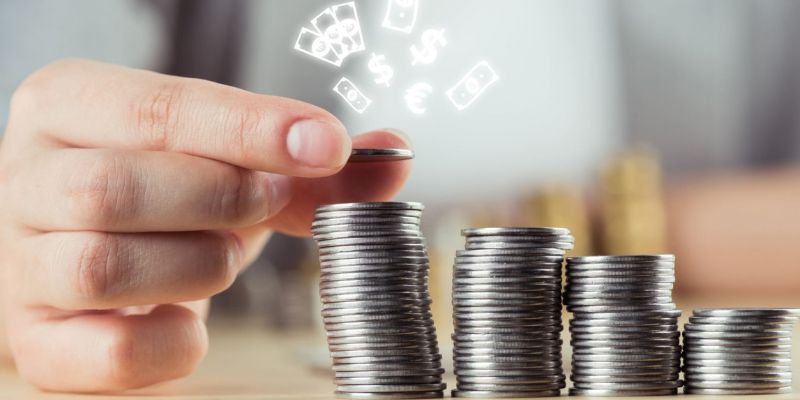 Before knowing this is a hindrance, you should understand the meaning of the crowding-out effect. It means the availability of multiple crowdfunding campaigns and decreased support and attention for all of them.
Potential donors may be overwhelmed by the excessive campaigns that they miss out on yours. It could also be because of the need for more visibility and success scale in the particular platforms. You can overcome this challenge by developing unique and compelling narratives to resonate with the contributors.  
Solution: You can stay in the limelight with good marketing skills, collaborations with influencers or organisations, and active engagement with potential donors. 
5. Limited Exit Options For Donors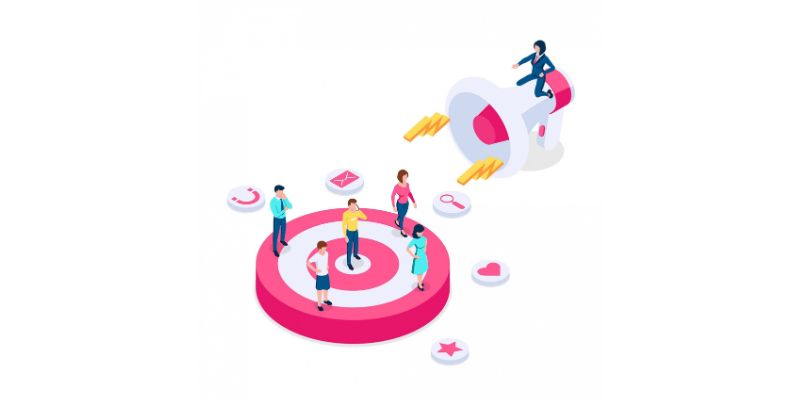 Crowdfunding for social causes primarily operates on a donation-based model, making it difficult for donors to think of exit options. Donation is where individuals support a cause without expecting financial returns. Once you contribute, there is no or less consideration for exiting the campaign.
In some cases, when a campaign fails to meet its funding goal, the funds raised may be returned to the donors. It could be time-consuming and complicated, leading to delays or complete loss of funds. 
Solution: Crowdfunding platforms and fundraisers must provide transparent information about the exit options upfront, making it clear about retrieving funds beforehand. This way, you can build trust among the donors and encourage more individuals to contribute to social causes.
4. Lack of Due Diligence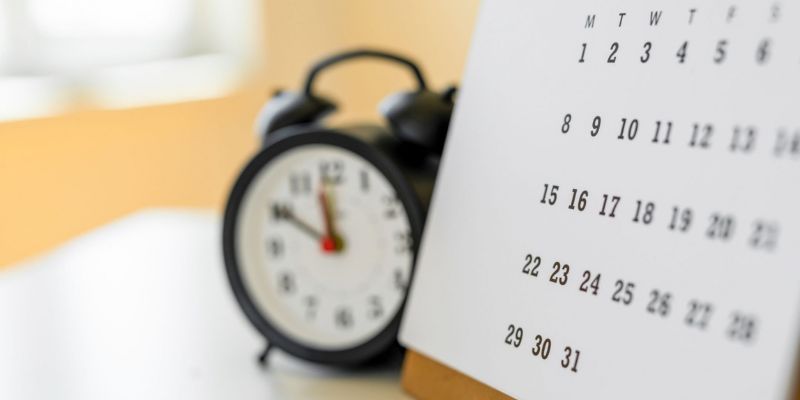 One of the significant challenges in crowdfunding is the lack of due diligence. It means thoroughly evaluating the projects or initiatives before they are funded. More transparency is necessary to verify the authenticity and credibility of the campaigns. 
Insufficient project information makes it difficult for donors to analyze the legitimacy of the drive's cause, thus stopping them from contributing. Verifying whether funds are being used effectively and for the intended purpose is challenging without due diligence. 
Since there are no legal regulations for crowdfunding, there are chances for the funds to be misused or the occurrence of fraudulent activities. Without due diligence, it is tough to monitor and report the progress of the campaigns, verify the partners, evaluate the organizers & beneficiaries, etc. 
Solution: Collaboration between crowdfunding platforms, regulatory bodies, and campaigners is required to address this issue, thus building trust in the crowdfunding ecosystem. 
3. Lack of Scalability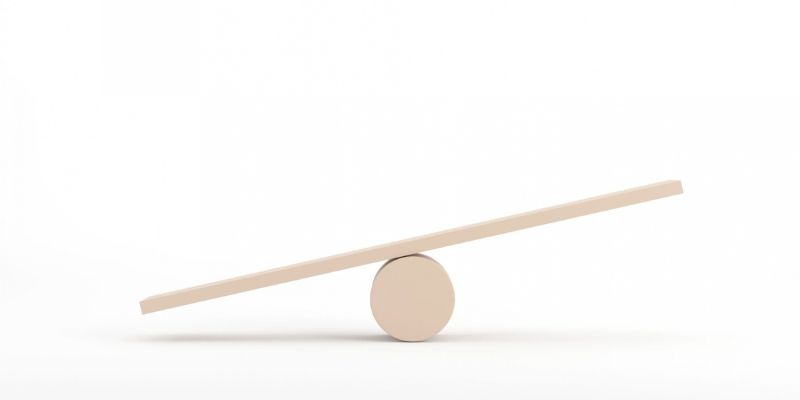 Scaling up a crowdfunding campaign means expanding its impact, attracting more donors, and raising larger funds. But because of a lack of awareness and outreach, many potential donors are unaware of the crowdfunding concept and the prevalence of such online platforms. 
Since different social causes require different approaches and strategies, it is difficult for every campaign to succeed. Crowdfunding faces scalability challenges because of a lack of trust and credibility among donors. Misinterpretation of the misusage of funds and indulgence in fraudulent activities prevent potential donors from contributing to the cause.
The absence of reliable payment gateways, inadequate technological infrastructure, slow internet connectivity, and limited accessibility also adds to this challenge.
Solution: This challenge can be addressed by fostering community engagement, leveraging technology for automation and user-friendly interfaces, and opting for collaborative platforms like Crowdwave Trust.
2. Limited Crowdfunding Opportunities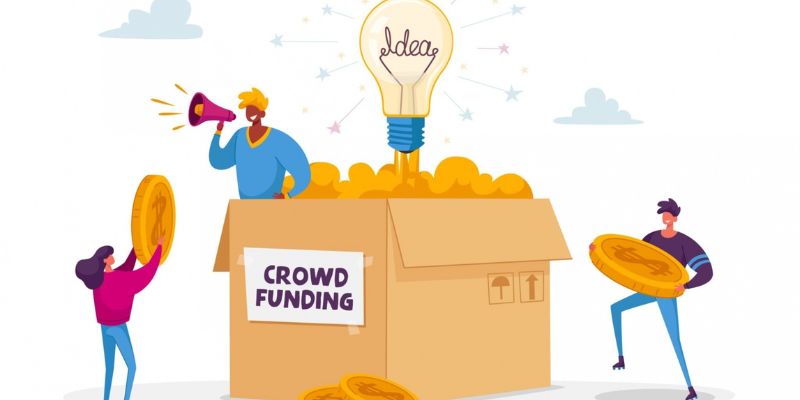 While the crowdfunding concept is beginning to gain popularity, the scope and availability of the relevant platforms are still limited. Abundant fundraising for profitable projects creates little room for social causes. 
Non-profit and social enterprises find it challenging to get a suitable platform supporting such initiatives. At Crowdwave, the NGOs and fundraisers can run campaigns to raise funds for social causes without hidden costs. Other prominent reasons include a lack of awareness, limited outreach, and the absence of regulatory frameworks. 
Solution: You can overcome this challenge by spreading awareness about the potential of crowdfunding, creating a collaborative crowdfunding ecosystem, and developing dedicated crowdfunding platforms.
1. Language Barriers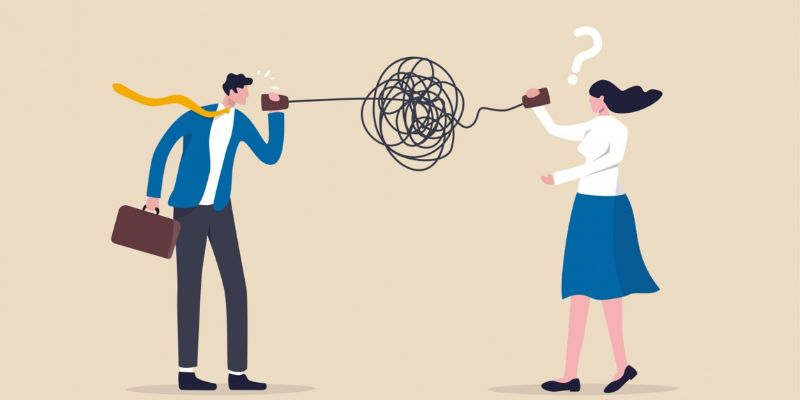 Language plays a vital role in reaching potential donors. Effective communication is the key to building trust between fundraisers and contributors. When the audience doesn't understand the cause and its impact, and if it doesn't resonate with them in their local tongue, they are more likely not to donate. Language barriers lead to a lack of trust and transparency, thus diminishing the list of donors to participate in the fundraising process. 
Solution: You can overcome this by incorporating multilingual interfaces and translation services to reach a broader audience. Also, using storytelling, visuals, and videos to connect with them personally helps them contribute more to the cause. 
Choose Crowdwave Trust For a Seamless Fundraising Campaign!
Finding the right crowdfunding platform can be challenging. Crowdwave Trust is a platform that has changed the lives of many individuals and communities. It brings potential donors and recipients together for a noble social cause.  
Crowdwave is the only crowdfunding platform with 0% hidden costs and 100% secure payment. You can browse through its various campaigns and choose to donate to any of them. 
Conclusion
Crowdfunding in India is a powerhouse for individuals and organisations to raise funds for their personal needs and social causes. With the availability of more challenges, such as intense competition and limited resources, fundraisers should navigate through these obstacles to succeed in their drive. 
By crafting compelling narratives, planning marketing strategies, and capturing the attention of potential donors, you can overcome the challenges of crowdfunding and create an impact on society, paving the way for a brighter future for those in need. 
FAQs
1) Is crowdfunding popular in India?
Crowdfunding is an evolving concept and still gaining popularity among the people of India. However, post-pandemic has witnessed many fundraising campaigns for social causes, medical expenses, charity, educational assistance, etc.
2) What are the types of crowdfunding?
The four types of crowdfunding are donation-based, reward-based, equity-based, and debt-based.
3) What are the crowdfunding mistakes to avoid?
Some of the blunders to avoid are lack of planning, failing to implement storytelling, visuals, and videos in your campaigns, ignoring communication with your donors, setting unrealistic goals, not promoting effectively, neglecting post-campaign engagement, etc.
4) What is the biggest challenge in creating a successful crowdfunding campaign?
Building trust and transparency with potential donors is the biggest challenge for fundraisers.
5) Who gets benefitted from crowdfunding?
NGOs, individuals, communities in need, social entrepreneurs, innovators, crowdfunding platforms, and society benefit from crowdfunding.