Firstly, let us define the term crowdfunding. When people wanted to fund their projects companies or raise capital, they acquired loans in the past. They could perform bootstrapping, opt for angel investments, or raise money via friends or relatives to fund their projects. Another option is viable for potential companies or investors in today's era, namely crowdfunding.
Crowdfunding is when large groups of people pool together small investments to provide the capital needed to kickstart a project. For example, individuals who want to donate money can give $5 or $10 each, giving entrepreneurs the necessary capital they need to get started on their goals. It is an alternative finance crowdsourcing.
Crowdfunding has been gaining popularity and is becoming a new way to raise funds for startups and innovative product ideas. Companies like Indiegogo and Kickstarter have made crowdfunding more accessible and have mentored the process of attracting funds. 40% of all crowdfunding investments are focused on business and entrepreneurship, where people can invest in new and innovative products and services.
In today's world, the number of new businesses is increasing. It's not surprising, as the opportunities for making money are growing as well. You must be wondering what crowdfunding is. How does crowdfunding work? Do you need to pay for it? What should you do to get successful? Let's try to decipher the various concepts of crowdfunding in the following guide:
Types of Crowdfunding: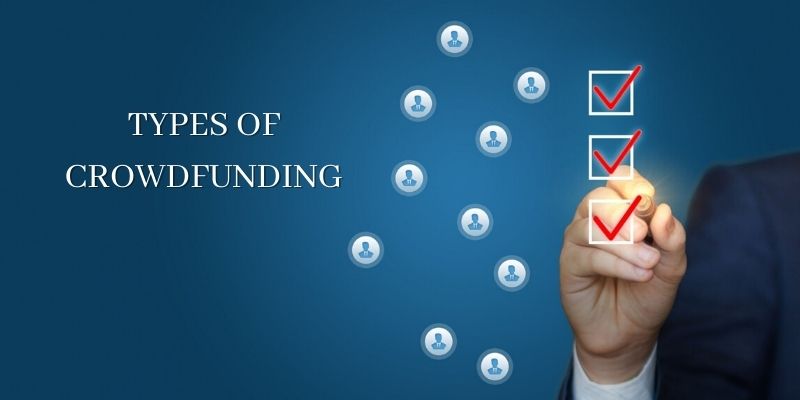 There are four essential crowdfunding platforms for individuals and companies to get additional returns on money
i) Reward-based crowdfunding: As the name suggests, individuals get rewards in return or donate for a specific reward-linked project. Reward-based crowdfunding is all about offering backers gifts in return for their money.
ii) Donation-based crowdfunding: This type of crowdfunding is basically for non-profits. It revolves around an individual donating to a cause or charity. It can be a campaign to spread awareness and save animals.
You can find them on platforms like GoFundMe. It is one of the top fundraising platforms. It has a simple setup yet harnesses the most significant power to enhance social reach. Fundly is another top crowdfunding platform that creates digital fundraises for numerous causes, including military and politics.
iii) Securities-based crowdfunding: It is a fundraising practice that encourages the public to invest money in private companies (also known as startups). Investors often receive promissory notes, stocks, or other securities issued in exchange for their combined capital. Security-based crowdfunding opens a window of opportunity for startups by allowing investors to gain access to others to raise capital.
iv) Equity-based crowdfunding: It is the collective effort of individuals or companies to support various ventures or raise money from the public in return for equity in the company. Various platforms like Republic and Wefunder are some top crowdfunding platforms that perform this fundraising activity.
v) Real estate crowdfunding: It offers incredible opportunities for individuals to invest in real estate projects. It is a type of securities crowdfunding. It helps investors diversify their risk in their investment portfolios and enables companies to access adequate capital.
vi) Human capital crowdfunding: Human crowdsourcing is a way for people to raise money to fuel their personal growth or the growth of other projects. In exchange, investors can fund projects online that could potentially make them profits.
Best Crowdfunding Websites: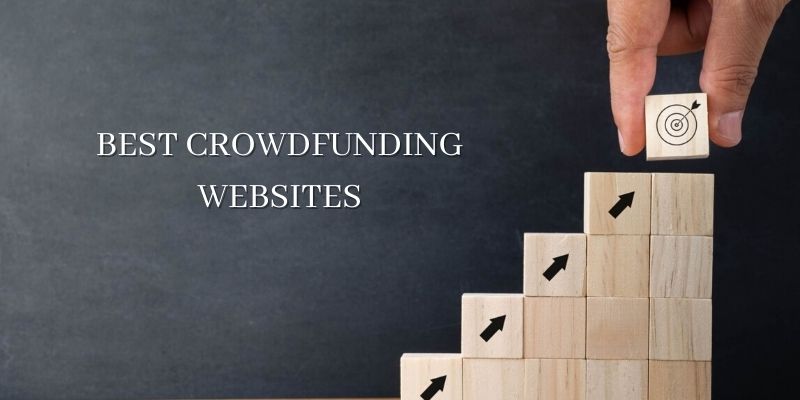 Various top crowdfunding platforms help fund your business ideas and venture projects. Let's explore the best and top crowdfunding websites, which are as follows:
i) Kickstarter: The best option for companies to crowdfund various startups. It is known for helping various creative entrepreneurs before acquiring loans or venture capital. It is a top platform for which investors are open to innovative commercial ideas.
ii) Indiegogo: This crowdfunding platform is known for creating campaigns for tech innovations and creative works.
iii) GoFundMe: It is a versatile and largest crowdfunding website known for high credibility and flexibility in raising money through various ways. You can create personalized campaigns and share them among various platforms
How to Run a Successful Crowdfunding Campaign?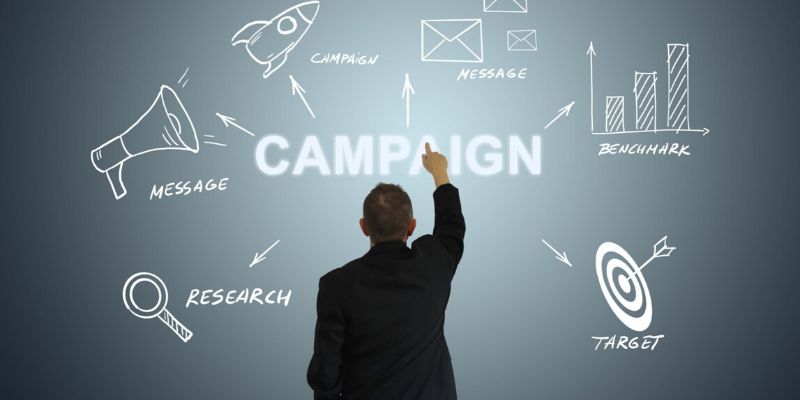 Let us understand how crowdfunding work. You can look at the following strategies.
i) You can create an effective media page and create insightful campaigns using various plugins. Ensure to have a good media pitch with engaging content.
ii) Produce exciting and engaging video clips that give visitors an idea about your project. Showcase your unique business ideas to prospective investors and companies.
iii) Prepare a polished business presentation describing your unique selling propositions. It helps to determine campaign objectives.
iv) Start the buzz as early as you can. Reach out to potential sponsors during your early promotions. Ask for crowdfunding investments towards your potential contacts.
v) Post regularly on your crowdfunding pages and communicate often. Consider appealing to your sponsors with various interesting concepts to raise fundraising.
vi) Offer an attractive incentive and keep them engaged. It helps to keep the campaign page active. These crowdfunding tips help you to gain a competitive edge.
How Does Crowdfunding Work?
Various platforms mentioned above have made it easy for people or backers to invest with just a few clicks. Crowdfunding campaigns have a goal, which is to raise capital for companies. In turn, these companies offer incentives to those who invest money in their business.
Benefits of Crowdfunding: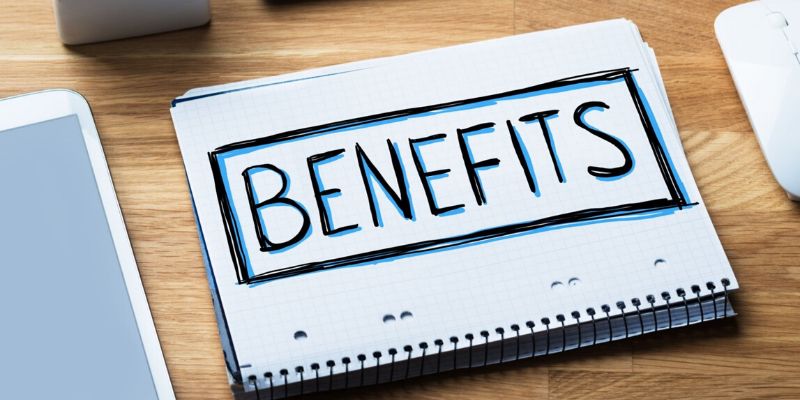 After knowing how crowdfunding work, you should also know the several benefits of crowdfunding which are as follows:
i) Leverage the best use of PR and marketing promotions. It helps you enhance your reach across social media platforms and promote your campaigns via newsletters, bloggers, and top-notch contacts.
ii) Crowdfunding campaigns help drive more engagement and raise awareness of the company's products through top crowdfunding platforms.
iii) It helps create initial buzz and secure sponsors and other opportunities. As a startup, you can connect with potential investors who provide vital support for new project initiatives.
Overview
Research the market and propose unique selling propositions for potential fundraising activities.
Follow the tips and strategies for effective campaign initiation.
Create engaging and popular video clips to enhance and drive engagement in the campaign.
Crowdfunding has been a prevalent form of raising capital in recent years. Crowdfunding platforms can connect business owners with investors all over the world. Anyone can use these sites to find funding for their idea, and it isn't just for startups either. Businesses of any size can get in on the action! Crowdwave hopes the above strategies were helpful. You can let us know your ideas on how crowdfunding works below.