Do you know that for NGOs in India, online crowdfunding platforms have provided an unprecedented opportunity to connect with donors worldwide and impacted their fundraising goals? Yes, read till the end of the blog to know more about the impact of online crowdfunding on NGOs in India.
Introduction 
Online crowdfunding has become a popular way for non-governmental organisations (NGOs) in India to raise funds for their causes. Crowdfunding means raising small amounts of money from a large number of people, usually through the Internet.
Through platforms like Crowdwave, you can reach out to donors across the world and raise funds for your projects. The impact of online crowdfunding on NGOs in India has been significant in recent years. Online crowdfunding is an effective tool for NGO fundraising when executed properly. 
In this blog, we will explore how online crowdfunding impacts NGOs in India and provide tips on how they can make the most out of this fundraising method.
Demystifying Online Crowdfunding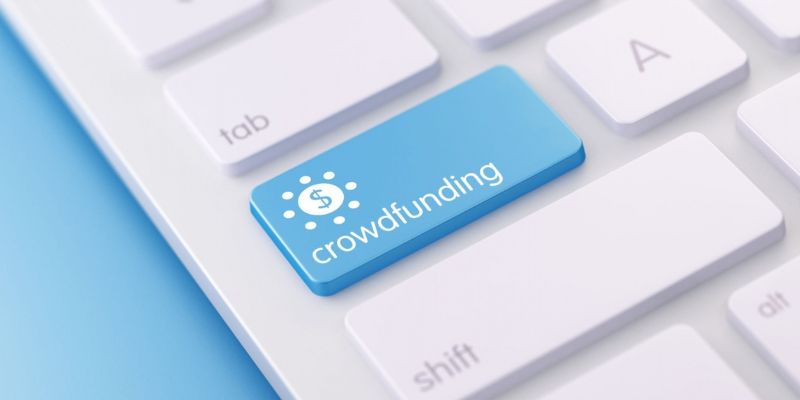 Online crowdfunding has become an important tool for NGOs in India looking to raise funds quickly and efficiently while also connecting with donors in new ways.
Before stepping into how online crowdfunding impacts NGOs in India, it's important to know how online crowdfunding platforms work in India.
Online crowdfunding refers to the practice of raising funds for a project or causes through an online platform. It is a form of peer-to-peer fundraising where individuals and organisations can donate money to support a particular initiative. 
Crowdfunding platforms allow NGOs to create campaigns and publicise them widely through social media and other digital channels.
Online crowdfunding helps NGOs get many small donations from people worldwide instead of relying on big contributions from a few individuals. This allows more people to know about your cause and NGO and contribute to causes.
Crowdfunding campaigns often have specific goals or targets, such as raising enough money for a cause. Donors are encouraged to give by being shown how their contribution will be used and what impact it will have on society.
How Does Online Crowdfunding Impact NGOs in India?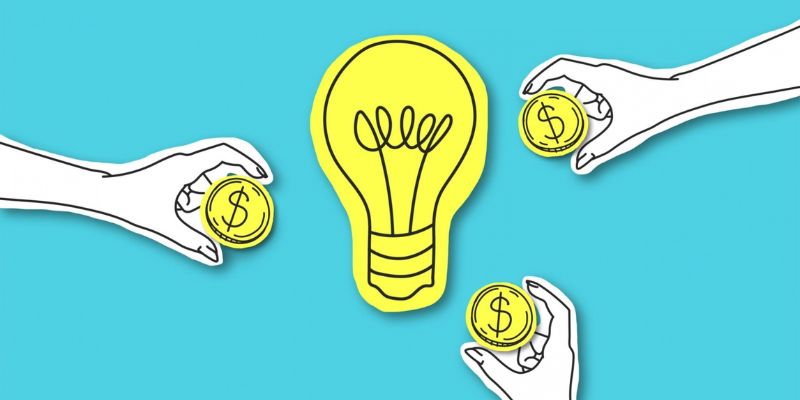 Online crowdfunding has emerged as a game-changer for NGOs in India, providing them a new platform to raise funds and awareness about their causes. 
Crowdfunding allows non-profit organisations to reach out to a larger audience beyond traditional donors and government grants.

Online crowdfunding can help small and medium-sized NGOs get more attention than they usually would.

With social media platforms offering free marketing opportunities, campaigns might go viral quickly, resulting in many donations from interested people.

Crowdfunding allows NGOs to diversify their funding sources, reducing reliance on a single source of income. 

Online crowdfunding has helped NGOs in India by giving them more visibility and making it easier for them to get funding.
How Crowdwave Created an Impact Through Online Crowdfunding on NGOs
We are an effective online platform for NGOs to raise funds for their causes. By creating a compelling campaign, setting a fundraising goal and deadline, promoting the campaign, engaging with donors, and using funds effectively, NGOs can successfully raise funds for their projects with us.
Let's consider a heartwarming campaign by an NGO called "All the Children" that aims to support orphan children. The NGO's "Fly High Support Orphan Children" has successfully raised a total of Rs. 4,80,000 through the generosity of donors who share the same advocacy.
| | |
| --- | --- |
| Campaign Name | Fly High Support Orphan Children |
| Organisation | All the Children |
| Goal | To support the education and basic needs of orphan children |
| Target Amount | Rs. 4,80,000 |
| Donations Received | Rs. 4,80,000 |
| Success Rate | 100% |
| Impact | The funds raised are provided for education, food, shelter, and medical care for orphan children in need. |
To widen its reach and engage more potential donors, the NGO has partnered with Crowdwave Trust to connect with individuals who are passionate about making a difference in society. 
Joining forces with us allows NGOs to connect with a broader audience who share the same passion for helping the cause. 
The Pros and Cons of Online Crowdfunding For NGOs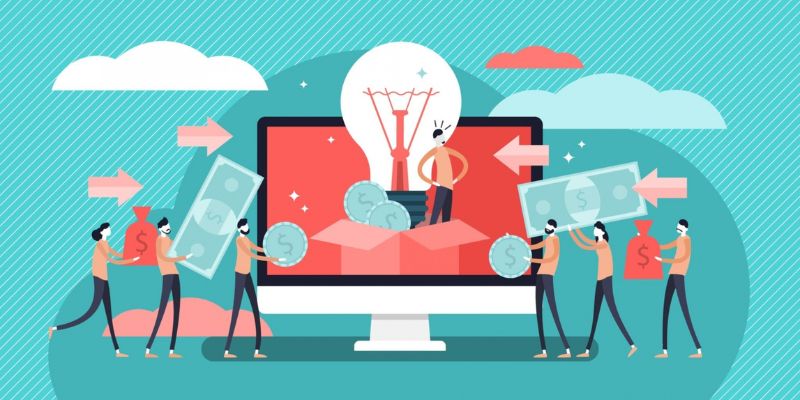 Online crowdfunding has become an increasingly popular way for NGOs to raise funds and support their causes. However, like any fundraising method, there are both pros and cons to using online crowdfunding. 
Here are some of the pros and cons of crowdfunding for NGOs:
The Pros of Online Crowdfunding
It allows NGOs to reach a wider audience than traditional methods such as direct mail or phone calls. 

With the rise of social media and other digital platforms, NGOs can leverage these channels to promote their campaigns and attract more donors.

Online crowdfunding can be quick and easy to set up, with many platforms offering user-friendly interfaces and simple payment processing systems. 

Small NGOs with limited resources can also launch successful campaigns without extensive marketing expertise or technical skills.
The Cons of Online Crowdfunding
One key concern is the high fees charged by some platforms for processing donations. 

Another risk is that not all campaigns will be successful. Some may fail to meet their targets or attract very few donors. 
How Can NGOs Make The Most of Online Crowdfunding?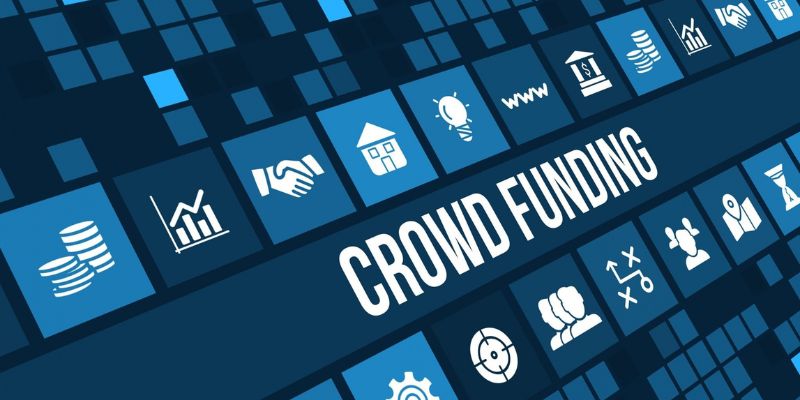 To make the most of online crowdfunding, NGOs in India must leverage social media and other digital marketing channels to reach potential donors. 
Creating a compelling campaign with a clear message and target goal is key to attracting attention. 

NGOs must keep donors updated on their progress toward funding goals and how their donations are making a difference.

Creating engaging content, including videos and images that tell stories about the impact of the NGO's work, can help attract more supporters. 

Collaborating with other organisations or influencers can expand your audience even further.

Following up with donors after campaigns end can create loyal supporters who may continue to donate. 
By utilising these strategies, NGOs in India can make the most of online crowdfunding opportunities that impact society.
Tips and Tricks For An Effective Fundraising Campaign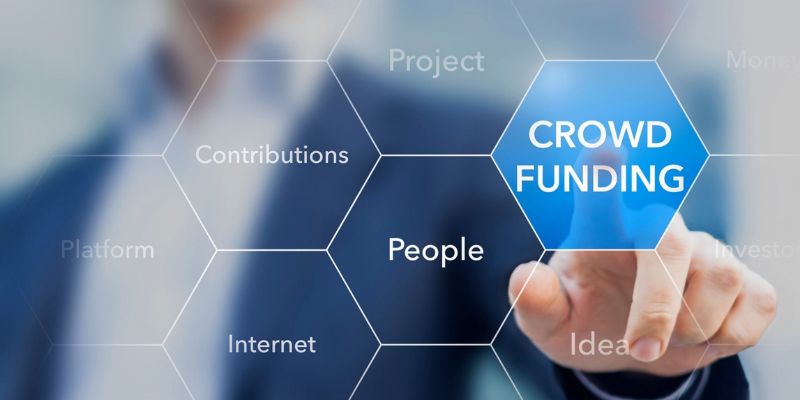 For an effective fundraising campaign, It is important to know the dos and don'ts of crowdfunding for NGOs. Here are some tips that NGOs can follow to make the most of online crowdfunding:
Before starting your fundraising campaign, set a clear and achievable goal. 
People are likely to donate when they feel connected to the cause. So, tell a story about how your NGO is making a difference in people's lives and explain the cause in detail with some stats and figures.
Social media is one of the best ways to promote your crowdfunding campaign. Post updates regularly on all platforms, such as Facebook and Instagram.
Keep your supporters informed about the progress of your campaign through email updates or social media posts.
A personalised thank you message will build goodwill with donors and encourage future contributions.
Crowdwave For Effective Fundraising For NGOs
Crowdwave Trust is a specialised crowdfunding platform that promotes awareness and generates funds for numerous social causes. Our primary goal is to make a positive impact on society by supporting charitable organisations and causes that are making a difference in the world.
Crowdwave Trust platform is its 100% secure payment system, which ensures that all transactions are safe and protected with complete transparency, with no hidden charges or fees. 
Over the years, Crowdwave Trust has successfully held more than 100 campaigns, with the participation of over 50 NGOs. Through these campaigns, the platform has managed to raise over Rs 1 crore, making a meaningful difference in the lives of countless people.
Crowdwave Trust is an excellent choice for anyone looking for fundraising and to positively impact society.
Conclusion
Online crowdfunding has revolutionised how NGOs in India can raise funds and support their causes. The benefits of online fundraising for NGOs in India can be fully reaped by carefully considering the pros and cons and implementing effective strategies.
To make the most of online crowdfunding, NGOs should invest time in creating compelling campaigns that effectively communicate their mission and impact. Online crowdfunding presents both opportunities and challenges for NGOs in India. 
FAQs
1. Is online crowdfunding a reliable source of funding for NGOs in India?
Yes, online crowdfunding has proven to be a reliable source of funding for NGOs in India. Many successful campaigns have been launched on various crowdfunding platforms.
2. Are there any risks involved with online crowdfunding?
While risks are always involved with any fundraising, online crowdfunding to has its own challenges. 
3. Can small NGOs benefit from online crowdfunding?
Yes. Online crowdfunding provides an opportunity for small NGOs to reach a wider audience and raise more funds than they might otherwise be able to.
4. How can I make my NGO's crowdfunding campaign stand out?
To make your NGO's campaign stand out, focus on telling your story in a compelling way. Use images and videos to show the impact your organisation is having and clearly explain how donations will be used.