What is online crowdfunding?
Crowdfunding is a way of raising funds by reaching out to a large population of people. Crowdfunding has become a popular way to raise money for a wide variety of projects and ventures. By soliciting funds from a large number of people online, crowdfunding allows people to tap into a vast pool of potential donors. This method of funding has been used to finance everything from start-up businesses to charitable causes.
Benefits of online crowdfunding
Online crowdfunding is the easiest yet most effective way to raise funds. 

It helps generate global funds. 

Cost-effectiveness is one of the notable entities of online fundraising. 

It is much easier to reach the target funds by making use of an online crowdfunding campaign. 

Online crowdfunding is a secure way of raising funds and is less susceptible to fraudulent activities. 

It yields better funds and campaign results for various causes and effectively creates awareness. 
What are the types of crowdfunding that are legal in India?
1. Donation-based crowdfunding
Donation-based crowdfunding is mostly carried out for charitable purposes and social causes. This is one of the most common types of crowdfunding that are legal in India. Numerous NGOs and charitable organizations are making use of donation-based crowdfunding activities to raise funds for various causes. This is one of the most common types of crowdfunding that are legal in India. 
Donation-based crowdfunding is a great way to raise money for charitable purposes. By setting up a donation-based campaign, you can solicit donations from friends, family, and strangers who are willing to support your cause. This type of crowdfunding is often used to raise funds for numerous social causes like medical assistance, childcare, education, poverty and much more. 
2. Reward-based crowdfunding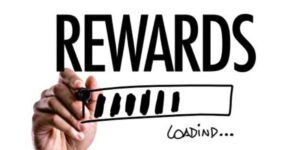 In reward-based crowdfunding, crowdfunding takes place in a two-way process. The individuals contribute funds to a cause in return for a reward. In this case, the recipient is not obligated to return the funds that the donators provide but rather is compensated with goods or services. 
Reward-based funding is also called seed funding. In this type of crowdfunding, the crowdfunding takes place on the basis of an in-house reward exchange. Out of all the types of crowdfunding that are legal in India, this provides a win-win situation for the receiver. 
Business ventures can effectively make use of this type of crowdfunding to kickstart their company. Reward-based crowdfunding can also be used as a marketing tool as the companies will sell their products and services to their funders. 
3. Debt-based crowdfunding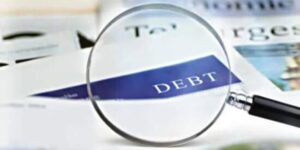 Debt-based crowdfunding is when the recipient borrows funds from numerous sources through crowdfunding. As the name itself suggests that it is debt-based crowdfunding, the funds collected shall be returned to the lenders with interest amounts. 
It is also called as peer to peer lending. In general debt-based crowdfunding will help on a larger scale as it can be a much better option than receiving loans from banks. This is an effective way of raising capital for your potential or ongoing businesses and is one of the best types of crowdfunding that are legal in India. 
Only avail of debt-based crowdfunding if you have a steady cash flow and are sure that you can repay the amount back as it involves many funders. It is wise to avail of debt-based crowdfunding at a low-interest rate as it makes it easier to pay back the funds. 
4. Litigation-based crowdfunding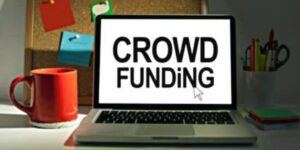 Litigation crowdfunding, in general, takes place in a confidential manner. In litigation crowdfunding, the plaintiffs receive funds through numerous sources like peers and other contacts, either in the form of donations or in the form of rewards. 
In this type of crowdfunding, the funders get back their rewards if the plaintiff succeeds in their case. Litigation crowdfunding is not a very common phenomenon in India but is carried out. Litigation crowdfunding can be carried out by both businesses and individuals. In this situation, the funders will help out a litigant to raise funds to fight their case.  
The above are a few of the types of crowdfunding that are legal in India. 
How to create an online crowdfunding campaign.
All of these above crowdfunding activities can be carried out online by creating an online crowdfunding campaign. The recipient has to pick out a trustable crowdfunding platform and create a campaign providing the details of the cause, the target funds, the payment details and much more. Later, the crowdfunding campaign needs to be shared across for funds to pour in. The donations or funds made by numerous sources will get credited to the recipient's account. 
Crowdfunding That Is Illegal In India
1. Equity-based crowdfunding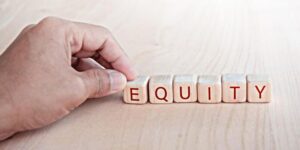 According to the Securities and Exchange Board of India(SEBI), Equity-based crowdfunding is illegal in India. Equity-based funds are a way of raising funds from numerous sources in return for offering a share or stake in a business venture or company. This is one of the types of crowdfunding in India that is not practised widely but is practised abroad. 
Why Should You Carry Out Crowdfunding Using Crowdwave Trust?
Crowdwave is one of the safest crowdfunding platforms that ensures a 100% secure payment

Crowdwave has 0% hidden costs and provides an extremely transparent crowdfunding process. 

Crowdwave is supportive of diverse causes and provides the right platform for different types of crowdfunding in India. 

All the donations made through Crowdwave are eligible for tax exemption. 

Numerous people have benefitted from Crowdwave and Crowdwave's fundraiser success stories are numerous. 
The above blog would have given you an idea of various types of crowdfunding in India that you can carry out to benefit your cause. If you are looking for the right crowdfunding platform to start your crowdfunding activities, then Crowdwave is the right space for you. If there are any suggestions or queries, let us know in the comments below.