Education Crowdfunding has become increasingly popular on social media platforms for students hoping to pursue their studies overseas. While some of these crowdfunding campaigns garner huge support, most of them are only faced with trolls. Irrespective of this mixed response, crowd funders still find this method safe and effective for raising funds.
Along with raising funds for their tuition fees, students can also raise money for their living expenses via crowdfunding, as a traditional loan would never cover them. In this blog article, we have discussed education crowdfunding, why you should choose crowdfunding for education, and some of the best crowdfunding platforms for organising education campaigns.
What is Education Crowdfunding?
Education crowdfunding in India is done by students, teachers, NGOs, and even individuals to raise funds for their educational needs. Students might crowdfund to cover their tuition fees or living expenses while studying abroad, and teachers would crowdfund to buy classroom supplies, take students on special field trips, build toilets, distribute daily meals, or even upgrade school infrastructure. The possibilities are endless. 
However, most education crowdfunding is done by students who want to pursue their studies overseas. Many are crowdfunding their education as it is a simple yet very effective way to raise funds.
Who Can Start An Education Crowdfunding Campaign?
Technically, anyone can crowdfund their education. But whether you will be successful with it is the real question. If you don't have a good enough reason that appeals to the public, you cannot succeed in raising funds for your education. You must convince the public and potential donors that you can't afford the university without their help. 
Here's everyone who can start an education crowdfunding campaign:
Students

A Master's student who is ineligible for the Postgraduate Loan (PGL)
Even if students meet the eligibility criteria, most PGLs barely cover the entire tuition fees in many UK universities. Adding to this is the challenge of loan repayments, especially if you are already repaying your undergraduate loan. Crowdfunding is the best solution in such a scenario as you can seek help from the public to raise funds for your PG degree. 
1. An Art Student Who Can Offer Artwork in Return
If you are an art student with great skills but low funds, crowdfunding is your best bet. You can reach out to potential donors and ask for donations in exchange for a limited-edition painting or any other artwork that might interest them. 
2. An International Student With An Interesting Story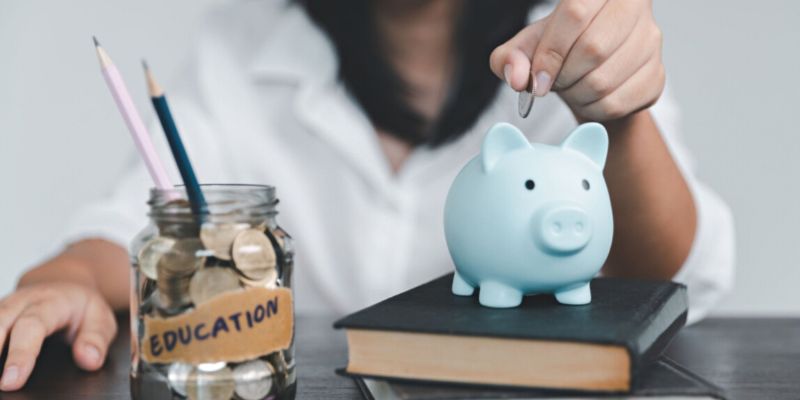 Whether you are an international student wanting to study in the US/UK or a UK/US student wishing to study somewhere else in the globe, you have a high chance of success with your crowdfunding campaign. Tell your potential donors why you want to study at a particular university and why it matters to you.
3. A Low-Income Candidate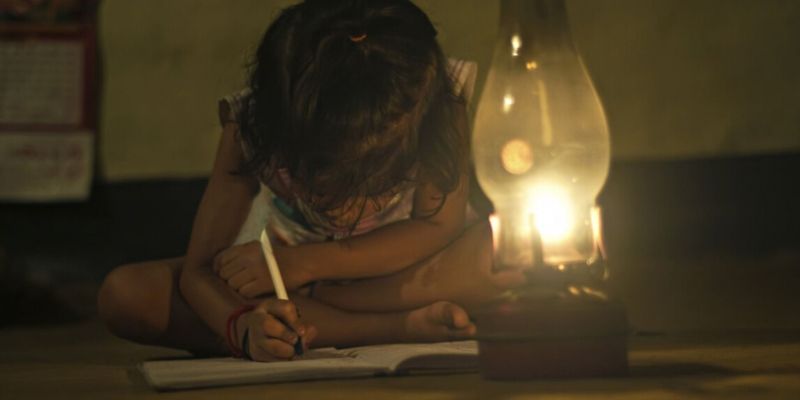 If you are a first-generation learner or someone who aspires to make a difference in your community by pursuing higher studies but doesn't have the required money, you can crowdfund your education. You can talk to the public about how and why you cannot get a grant but want to study more. 
4. NGOs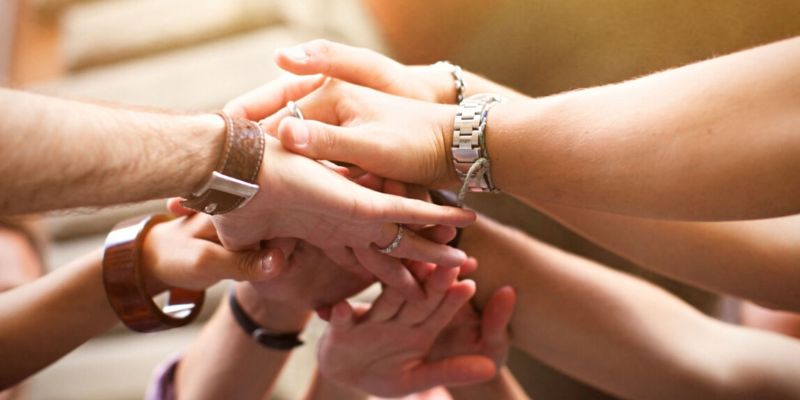 NGOs are among the most common people who start education crowdfunding campaigns. These NGOs aim to donate funds to schools and other educational institutions for various reasons like improving infrastructure, creating more facilities for students, or simply helping with educational fees. The type of crowdfunding campaigns run by NGOs differs from each NGO and what they wish to accomplish.
5. PTAs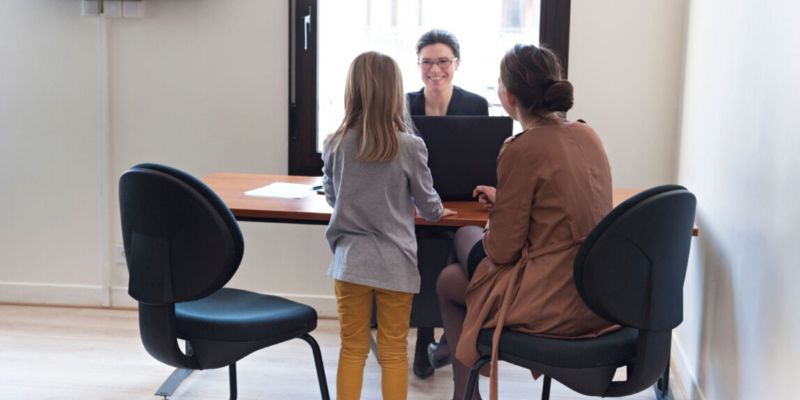 Parent-Teacher Associations (PTAs) start crowdfunding campaigns on behalf of students. They can either raise funds for a specific student or a collective group of students. A crowdfunding campaign runs for one student and mostly focuses on raising funds for educational fees. If it's for a group of students, the reasons can vary. 
6. Public Schools
Public schools mostly run on huge donations since they comparatively charge lesser fees than private schools. Most often, public schools start fundraising campaigns to improve the welfare of the students. It can be either to get them school supplies, take them on field trips, build infrastructure, or more.
7. Individuals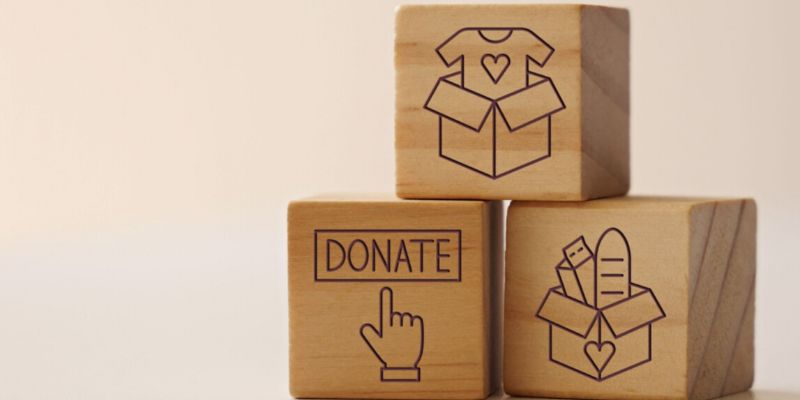 Lastly, even individuals can start an education crowdfunding campaign. If you have a real cause and a compelling story, donors might be interested in contributing to your campaign. Make sure you have good-quality content and market your campaign to a large audience.
Why Should You Choose To Crowdfund For Your Education?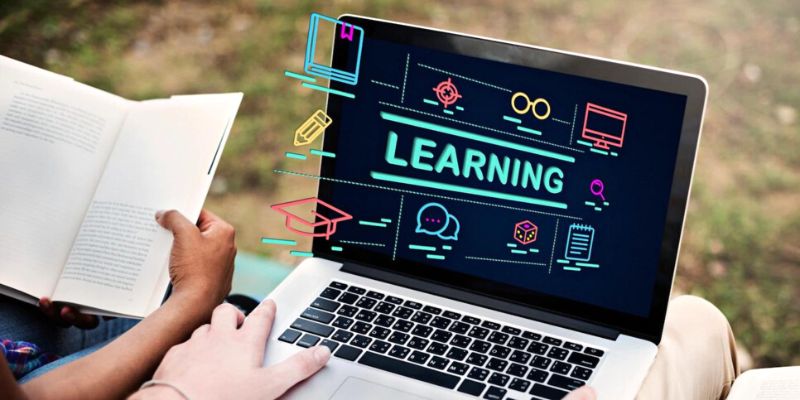 There are many reasons why someone would choose to crowdfund their education. It is solely based on personal requirements and preferences. If you are choosing crowdfunding as the means to raise funds and cover your education costs, here are a few pros to it:
Publicity:

Your crowdfunding campaign can help you get attention from the media and other potential donors. If you manage to get some coverage for it, it also increases your chances of reaching your goal.

Impressive CV

: A successful crowdfunding campaign will look great on your resume. It is a great way to show off your marketing skills and the additional efforts you put into it. 

Debt-free money

: Crowdfunding lets you pursue your higher studies without debt money. If your campaign is successful, you can leave your university debt-free!

A rewarding experience

: Putting a lot of effort into your crowdfunding campaign and seeing it finally pay off feels rewarding. It also helps you work harder in your university, knowing that many people helped you get there.
Tips For a Successful Crowdfunding Campaign
These four tips will help you create a remarkable crowdfunding campaign and maximise your chances of reaching your goal:
1. Start a blog: Potential donors would be interested in knowing who you are, where you come from, your story, and why you need their help. Having a blog where you can talk in detail about yourself and your campaign will be of great use. If your campaign is successful, you can also use this space to update your donors on your studies and other achievements.
2. Make use of your connections: If you happen to know a few influential people who can help you fund your campaign or get the word out there, make sure you seek help from them. 
3. Be controversial/creative: Controversy never fails to grab eyeballs online. Make sure you make your crowdfunding campaign look controversial. If controversy is not your strong suit, try making it creative and stand out from the crowd. 
4. Promote your campaign and blog: The more your campaign reaches the public and grabs their attention, the better your chances of success. It is very important to promote your campaign on social media platforms and, if possible, on other mainstream media platforms.
How To Set Your Crowdfunding Goal?
A crowdfunding goal is the minimum amount of money you need to reach your campaign target. Setting the right goal is crucial in creating and launching your crowdfunding campaign. Don't set it too high (you cannot reach the goal even if you have many backers) or too low (you might end up losing money after your campaign on some platforms). 
To know more about how to set your crowdfunding goal, read our detailed blog. 
Best Crowdfunding Site For Education
Crowdwave is an engaging, transparent, and cost-effective crowdfunding platform that aims to spread awareness and raise funds for various social causes, including education. We provide prospective donors with a 100% secure payment gateway and all the information they need about each campaign we run, enabling them to make informed decisions on where they would like to donate. With our social media and email promotion tools, we hope to reach out and inspire more people to join our campaigns. Check out our ongoing education crowdfunding campaigns here. 
Conclusion
Students and families use crowdfunding more frequently to pay for college and graduate school education. By distributing the costs among numerous donors worldwide, crowdfunding enables individuals to pay for college as a whole, sparing them from having to leave school with millions in debt. 
If you are a student looking to start a fundraiser or a donor hoping to contribute to a campaign, you can check out Crowdwave Trust. If you have ever successfully conducted an education crowdfunding campaign, share your experience (and some tips!) in the comments below.
FAQs
1. What are the benefits of crowdfunding for education?
It helps individuals and organisations support educational initiatives financially. It allows educators, schools and students to raise funds for their projects, scholarships, higher studies, etc. It encourages people to actively participate in shaping the future of learning.
2. How to start a crowdfunding campaign for education?
It is the same procedure as the usual crowdfunding process. Once you have a defined education project, you should approach a reputable crowdfunding platform that caters to educational causes and create a compelling campaign. You should promote your campaign and drive your donors to support it.
3. What are the challenges faced in crowdfunding for education?
There are many challenges, like numerous education projects limiting donors' attention, doubts whether the contributions will be used responsibly and for the cause and limited time given to the fundraisers, making them fail to raise the targeted amount.
4. Is there any educational campaign at Crowdwave?
Yes, there are educational campaigns at Crowdwave. You can go and donate by exploring the reason. Other social causes that Crowdwave supports include health, women empowerment, disaster relief, animal welfare, etc.