With millions of women around the world struggling to find safe and sanitary menstrual products, crowdfunding has emerged as a great method to address this issue. Indeed, crowdsourcing innovations for menstrual hygiene are changing the face of women's health. According to the World Health Organisation, roughly 1.9 billion women and girls of reproductive age menstruate each month. However, many face barriers to basic menstrual hygiene products. Individuals and organisations are mobilising support and financing for projects that promote menstrual health and dignity through innovative crowdfunding efforts. This blog examines the revolutionary power of crowdfunding in menstrual hygiene, presenting seven game-changing innovations.
These crowdfunding concepts are redefining the discourse about menstruation hygiene, from creative product designs to awareness campaigns and educational activities, bringing us closer to a world where every woman has access to safe and dignified menstrual products. We will also look into crowdfunding ideas for menstrual hygiene through Crowdwave, a movement that uses collective power to make a difference. Join us as we investigate the ability of crowdfunding to empower women and effect positive change in menstruation hygiene around the world.
Why Crowdfund For Menstrual Hygiene?
Menstrual hygiene products and services are critical for women's health, yet many women encounter financial difficulties in receiving them. Crowdfunding provides a solution by allowing individuals to raise funds from a large number of donors through tiny contributions. This financial assistance bridges the pricing gap and ensures that women can buy menstrual hygiene products without jeopardising their health.
Tips: Also check the Tips On How To Crowdfund For Charity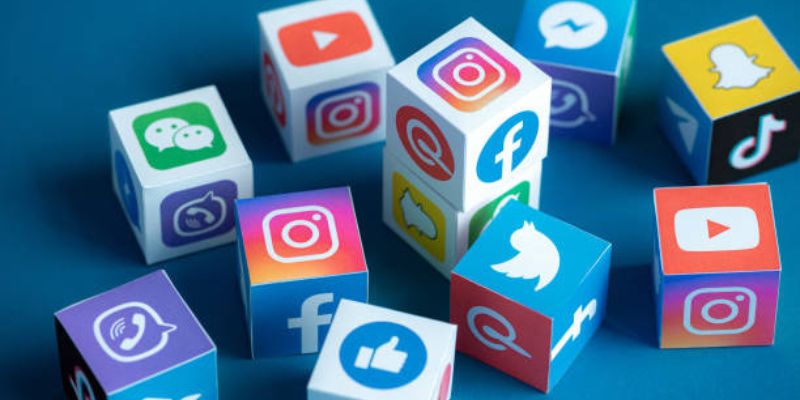 Crowdfunding platforms have a broad reach, linking campaigns with possible funders all across the world. Initiatives addressing menstrual hygiene can attract a varied spectrum of supporters who are passionate about boosting women's health by harnessing the power of crowdfunding. This enlarged support network boosts the possibility of meeting fundraising targets and making a significant impact.
Tips: Also check How To Promote Crowdfunding Campaign On Social Media
Empowerment and Awareness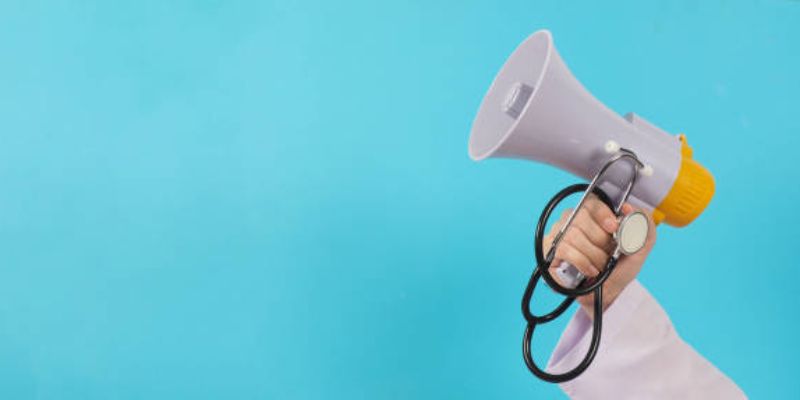 Through the use of crowdfunding, people and organisations can take charge of their projects and spread awareness about menstrual hygiene. They can share personal experiences, inform people about the value of menstruation hygiene, and actively engage others in their efforts by launching a crowdfunding campaign. This not only raises money but also encourages knowledge of and de-stigmatisation of menstruation health.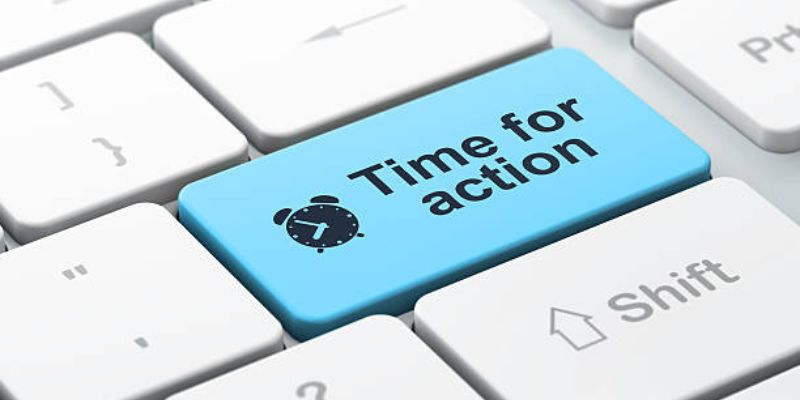 Crowdfunding offers an instant response when immediate action is needed to solve menstrual hygiene concerns. Individuals or organisations can ensure timely interventions, such as providing menstrual hygiene supplies to marginalised populations or supporting programmes that encourage menstrual health education, by immediately mobilising funding.
Using crowdfunding to address financial obstacles and advance women's well-being is a useful and empowering strategy. Crowdfunding gives people and organisations a chance to improve menstruation hygiene by leveraging the assistance of a global community. This makes it possible for every woman to have access to the supplies she needs for a healthy and respectable menstrual experience.
7 Crowdfunding Ideas For Menstrual Hygiene
Here are seven innovative crowdfunding concepts for menstrual hygiene that have a high success rate:
Develop an interactive mobile application that delivers complete information about menstrual health, hygiene practices, and related issues. Videos, lessons, quizzes, and a forum for users to ask questions and share experiences can all be included in the app. Crowdfunding can assist with the development and advertising of the software, allowing it to reach a larger audience.
7. Homeless Women's Menstrual Hygiene Kit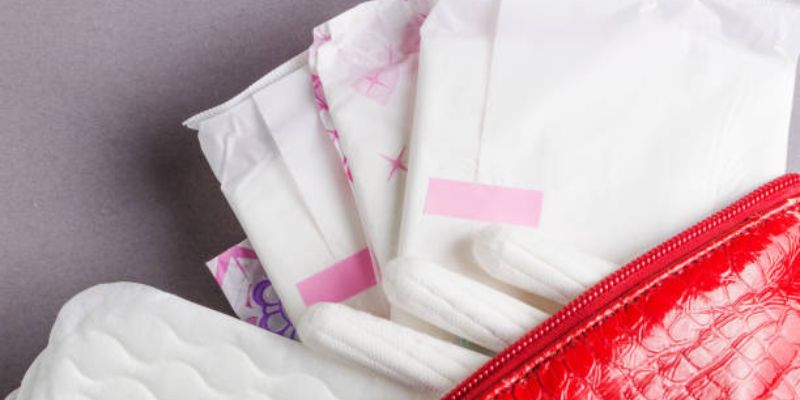 Create and distribute specifically designed menstrual hygiene kits for homeless women. The kits may include reusable sanitary pads, hygiene supplies, and menstrual health information. Crowdfunding can assist in the creation and distribution of these kits to homeless shelters and organisations that assist homeless women.
6. Menstrual Hygiene Awareness Campaign in Schools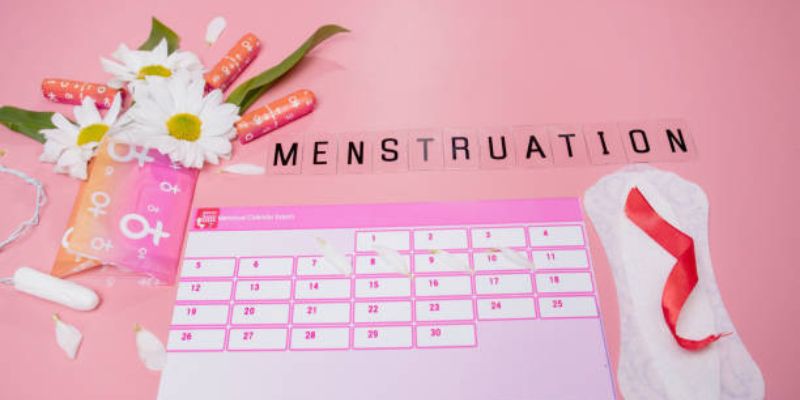 Plan a campaign to raise menstrual hygiene awareness in schools. Workshops, lectures, and the distribution of instructional materials are all possible components of the campaign. Crowdfunding can help with the logistics and resources needed to reach more schools and students.
5. Menstrual Hygiene Vending Machines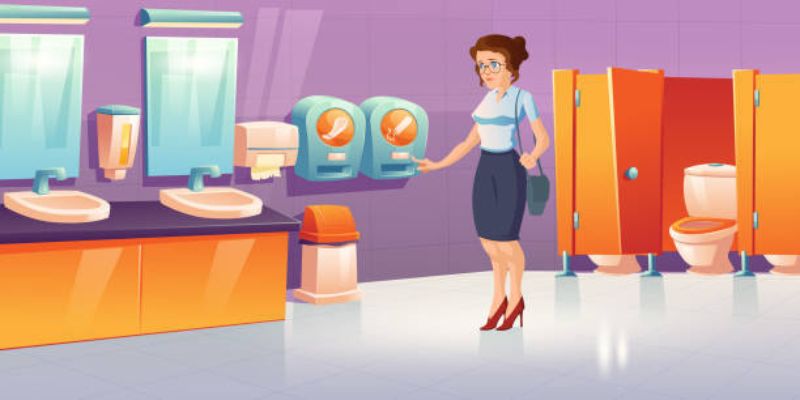 Install vending machines that sell affordable menstrual hygiene items in public spaces, schools, and workplaces. Crowdfunding can cover the costs of procuring, installing, and stocking vending machines with a choice of menstruation items.
Did You Know? The Indian Vending Machine Market is expected to grow at an 8.7% CAGR between 2020 and 2026.
4. Menstruation Hygiene Research and Advocacy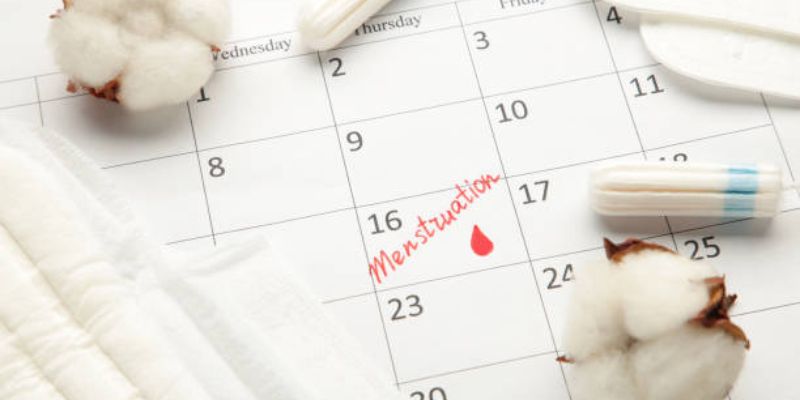 Fund research programmes focusing on menstruation health and hygiene, with a focus on overcoming taboos, stigma, and cultural barriers. Crowdfunding can help fund research, raise awareness through campaigns, and advocate for legislative changes relating to menstrual hygiene.
3. Menstrual Hygiene Entrepreneurship Training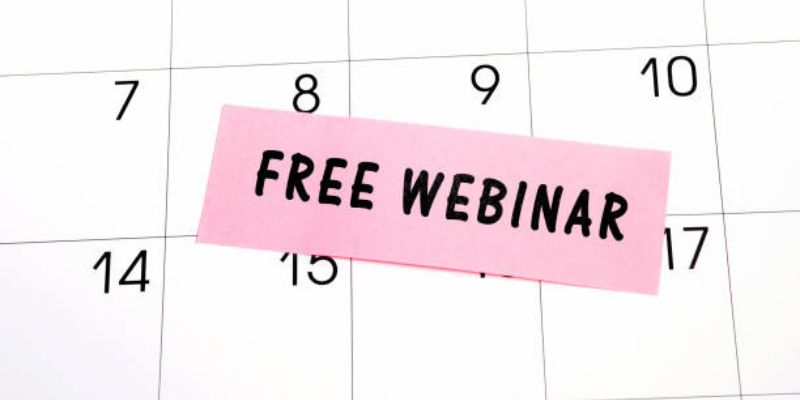 Create a training programme or workshop series to provide women and girls with the knowledge and skills they need to understand and create their own menstrual hygiene-related companies. Crowdfunding can help with the development and implementation of the training programme by providing resources, coaching, and seed capital for the initiatives of participants.
Did You Know? 4 menstrual hygiene startups in India are Peesafe, Sanfe, Heyday, and Sirona Hygiene.
2. Menstrual Hygiene Awareness Comics or Graphic Novels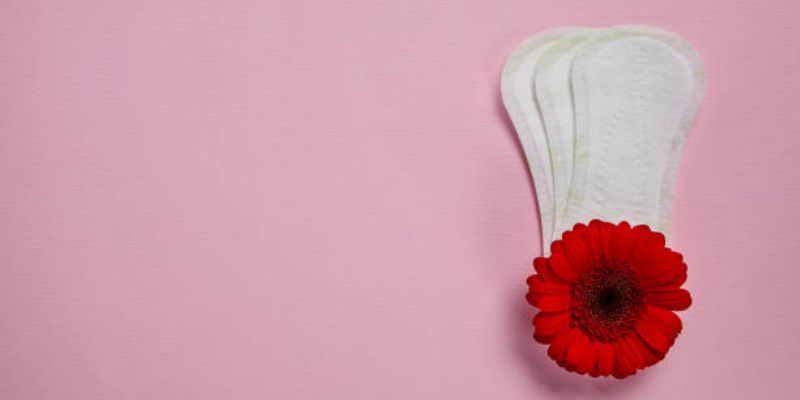 Menstrual Hygiene Education Create and publish a series of comics or graphic novels that address menstruation hygiene in an interesting and visually appealing way. Menstrual health, cleanliness practises, dispelling myths, and fostering positive attitudes towards menstruation can all be included in these instructional materials. Crowdfunding can help fund the creation, illustration, and distribution of these comics or graphic novels, allowing them to reach a wider audience, especially young girls and teens.
Did you know? Aditi Gupta with her husband Tuhin Paul came up with the Menstrupedia comic to educate people around the world about menstruation.
1. Menstrual Hygiene Education For Men and Boys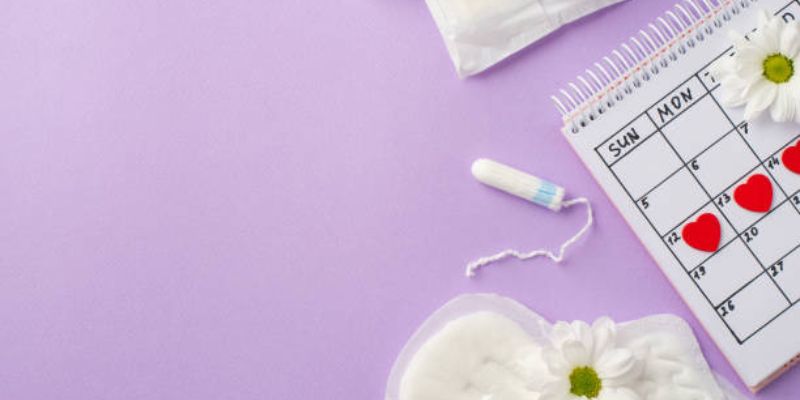 Launch a crowdfunding effort to create educational tools and programmes aimed exclusively towards men and boys. The goal is to spread knowledge about menstrual health and hygiene, dispel myths and misconceptions, and build empathy and understanding. The monies received will be used to develop engaging educational materials, hold workshops in schools, community centres, and other locations where men and boys may learn about menstruation, and help to establish a supportive atmosphere for women and girls.
Menstrual Crowdfunding Through Crowdwave
Menstruation crowdfunding with Crowdwave is an effective technique to tackle the issues that women and girls experience when it comes to menstruation health and cleanliness. Access to cheap and long-lasting menstrual hygiene products is critical to improving menstrual health and cleanliness around the world.
Unfortunately, many women in developing nations, including India, cannot afford these goods, and price remains an issue even in rich countries. To address this, a number of crowdfunding projects aimed at raising funds for menstrual goods and programmes have emerged, and Crowdwave is one of the platforms that can help fund the initiatives.
Wrapping Up
Crowdfunding efforts have grown in popularity as a means of tackling menstrual hygiene issues, particularly in developing countries and low-income populations. Individuals and organisations can use crowdfunding to raise cash to develop inexpensive and sustainable menstrual hygiene products such as reusable pads and menstrual cups. Crowdwave Crowdfunding campaigns can also help menstruation health education and awareness projects.
To attract contributors and supporters, attractive campaigns with engaging storytelling, effective imagery, and honest communication about money utilisation are essential. Collaboration with existing organisations, such as local non-profits and women's health organisations, can boost the legitimacy and reach of crowdfunding campaigns. Overall, menstrual hygiene crowdfunding ideas empower women and girls by increasing access to cheap products and boosting period health education.
Also, follow us on Instagram to get frequent updates!
FAQs
1. How to promote period hygiene?
Period hygiene promotion includes making affordable menstrual products available, raising awareness through education, addressing taboos and stigma, and ensuring adequate infrastructure and facilities for menstrual hygiene management.
2. Which NGO is working for menstrual hygiene?
Myna Mahila Foundation is an NGO in India that promotes menstrual hygiene. The Myna Mahila Foundation hires local women to make sanitary pads, which are then sold door-to-door in Mumbai's slums.
3. Which crowdfunding helps in funding menstrual hygiene?
Individuals, organizations, and NGOs have utilized crowdfunding sites like Kickstarter, Indiegogo, and GoFundMe to raise funds for menstrual hygiene programs.
4. Which NGO is for menstruation in India?
Goonj is an NGO in India that works to end menstruation. Goonj focuses on menstruation hygiene by making sanitary pads available and campaigning for menstrual health awareness.
5. What is the scheme for menstruation?
Governments and organizations worldwide have implemented various initiatives to address menstrual health and hygiene, including providing free sanitary products, launching education programs, and improving access to facilities and resources.