Yes, donating can help benefit several charities, people, and communities. But as much as it can help society, giving can have a positive impact on your personal well-being. 
Whether you choose to support organisations that fight for environmental protection, help animals in need, or support people living in poverty, giving to charities can feel just as rewarding as receiving. 
And whenever we think of donation or charity, the first person who pops into our mind is Mother Teresa. She was a world icon known for her philanthropic and humanitarian service, especially in India. 
To honour her work and service to this world, the United Nations declared the International Day of Charity on September 5th, Mother Teresa's death anniversary. 
International Day of Charity- What is it?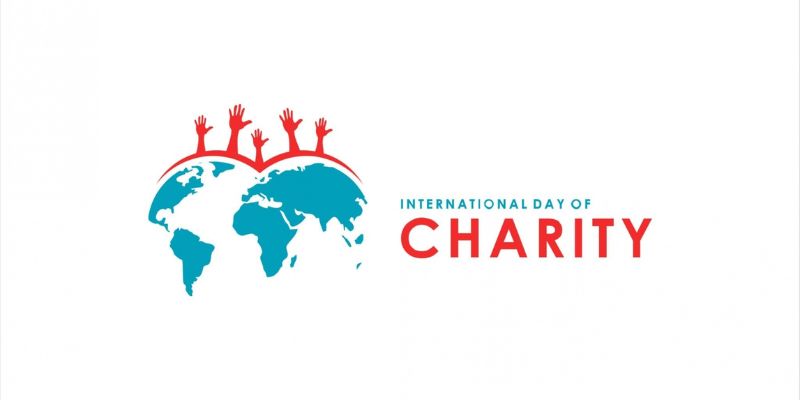 The International Day of Charity is an annual international day observed on September 5. The United Nations General Assembly declared it in 2012. 
The main goal of the International Day of Charity is to increase awareness and create a common platform for charitable acts around the world for individuals, charitable, philanthropic, and volunteer groups for their own purposes on a local, national, regional, and international level.
The mission of International Day of Charity is to advance the rights of the impoverished and marginalised population. It aims to raise awareness of charitable giving among younger generations while also highlighting the strength of the community.
History and Significance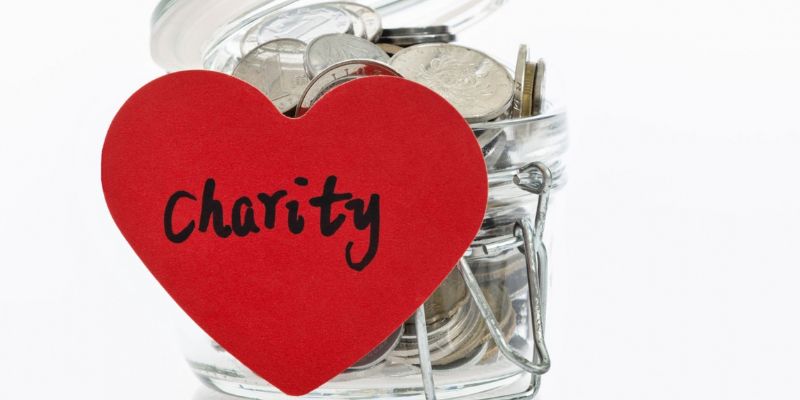 In 2011, the Hungarian Parliament and Government endorsed the establishment of the International Day of Charity as a civil society initiative in Hungary. The goal of the day is to promote charity, foster social responsibility, and foster unity among people.
The United Nations General Assembly unanimously approved a resolution on December 17, 2012, in response to a request from Hungary, designating September 5 as the International Day of Charity. 
44 UN members, including representatives from the organisation's five regional groups, co-sponsored the resolution.
The International Day of Charity was first observed at the UN Headquarters in New York on September 5, 2013, by the Permanent Mission of Hungary to the UN, in collaboration with the UN Development Programme, the UN Foundation, and with assistance from the UN Department of Information.
The UN's Vision for International Day of Charity
The United Nations acknowledges in the 2030 Agenda for Sustainable Development that ending poverty in all of its manifestations and dimensions, including extreme poverty, is the largest global challenge and a crucial condition for sustainable development.
The Agenda also calls for a greater sense of global solidarity, with a special emphasis on the needs of the most vulnerable and poor. 
Additionally, it recognises the contribution of philanthropic and civil society organisations, as well as the diversified private sector, which includes micro-enterprises, cooperatives, and multinational corporations, to the execution of the new Agenda.
Why September 5th?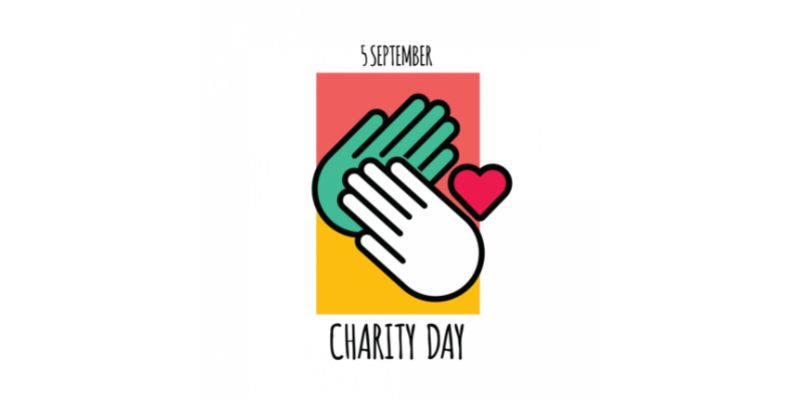 The date of September 5 was selected to mark the death anniversary of Mother Teresa of Calcutta. She was awarded the Nobel Peace Prize in 1979 "for work undertaken in the struggle to overcome poverty and distress, which also constitute a threat to peace," and this day was chosen to honour her.
A Sneak-Peak Into the Life of Mother Teresa
Agnes Gonxha Bojaxhiu, better known as Mother Teresa, was born in 1910. She moved to India in 1928, dedicating her time to helping the poor. She became a citizen of India in 1948 and established the Order of the Missionaries of Charity in Kolkata (Calcutta) in 1950. This organisation gained notoriety for its work with the city's impoverished and terminally ill.
She oversaw the Missionaries of Charity's international expansion for more than 45 years, first in India and subsequently in other nations, opening hospices and homes for the poorest and most homeless. She also cared for the sick, orphaned, needy, and dying. 
"Kind words can be short and easy to speak, but their echoes are truly endless." – Mother Teresa
Mother Teresa has won numerous accolades and prizes, including the Nobel Peace Prize, in recognition of her contributions to humanity. Mother Teresa passed away on September 5, 1997, at the age of 87.
Interesting Facts About Mother Teresa's Life
If you are a strong believer in charity and giving, here are 5 interesting facts about Mother Teresa that you must know: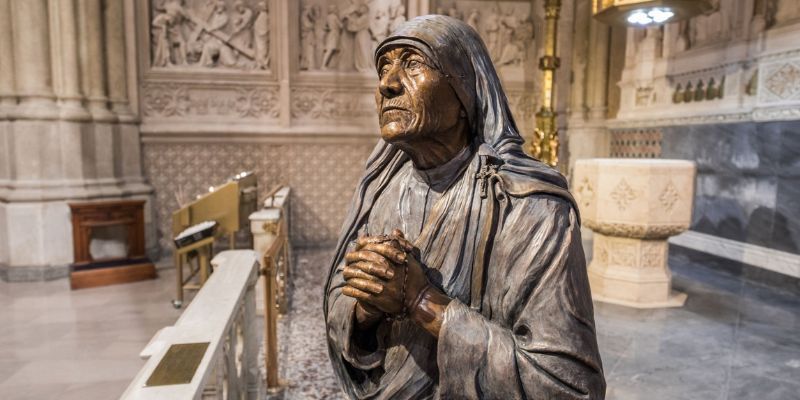 Mother Teresa (then, Agnes) began her path to become a nun in 1928 when she was 18 years old. She chose the name Teresa in homage to Saints Therese of Lisieux and Teresa of Avila when she took her vows as a nun in 1931.
Before She Became the Mother Teresa of Calcutta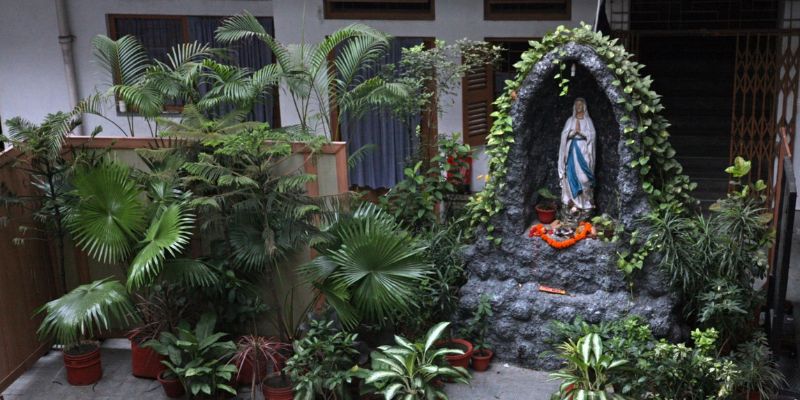 In Calcutta, Sister Teresa was a history and geography teacher at St. Mary's, a high school for wealthy girls. While she worked there for 15 years and enjoyed her job, she was disturbed when she noticed the poverty around her and decided to help those in need.
She Never Forced Religion on Anyone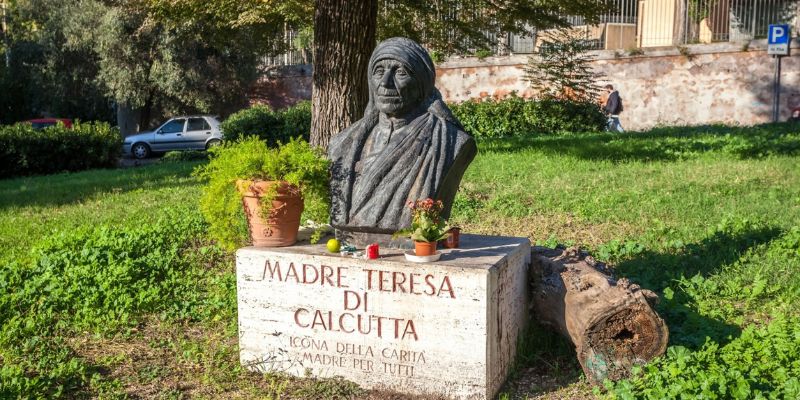 Despite being a devout devotee, Mother Teresa never forced someone to become a Catholic. However, rumours of malpractice and forced conversion have resurfaced years after her passing. But according to her biography, she never forced religion or conversion on anyone.
Mother Teresa's Philanthropy Was Encouraged By Her Mother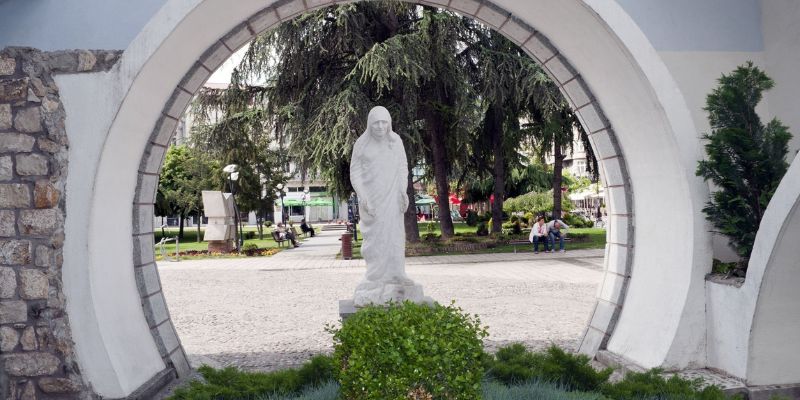 Mother Teresa had an interest in charity while growing up in Skopje. She liked her mother's generosity to the underprivileged in the neighbourhood. Mother Teresa and her mother became closer after her father's passing. 
Though Mother Teresa lived for 87 years and was close to her mother, she never saw her mother or sister again after she left for Ireland at the age of 18.
Mother Teresa's Net Worth During Her Life is Unknown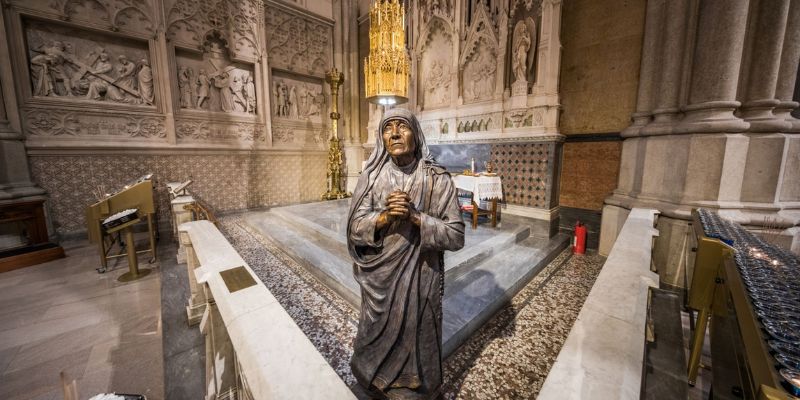 The New York Times reported that Mother Teresa's charity was among the richest in the world and that most of her funds were properly secured. However, it is uncertain if the Vatican got the money she left behind or what happened to them.
Experience the Joy of Giving!
Millions of people routinely contribute to charities to support causes that are important to them. Doing so not only has a beneficial impact on their own lives but also on the lives of others. With Crowdwave, the donor and the receiver are brought together on one platform where they can easily connect.
Crowdwave assists individuals in finding communities that will support their fundraising efforts and help bring about necessary changes in the world by making fundraising extremely transparent and simple.
If you are interested in donating to a cause, here's how you can do it on Crowdwave:
Click on browse fundraisers.

Pick the cause you want to support.

Make a contribution to the cause on our 100% secure payment gateway.

That's it, you have made an impact!
Conclusion
Everywhere in the world, different events are held to commemorate this day, and people are encouraged to devote their time and money to charitable causes.
And even if you can't give any financial aid on this day, there are several ways to participate,  like buying presents that benefit organisations. 
All in all, this day serves as a reminder that even small acts of kindness can reduce the worst impacts of humanitarian crises and build more inclusive and resilient societies.
If you are interested to donate to charity, check out Crowdwave. 
Frequently Asked Questions (FAQs)

1. Why is International Day of Charity celebrated?
On this day, all charitable and humanitarian endeavours are recognised. Since it is the anniversary of Mother Teresa's passing, September 5 was chosen as the day to commemorate her. She committed her entire life to philanthropy and helping those in need.
2. What was the theme of the 2022 International Day of Charity?
The objectives of International Day of Charity 2022 were to end the consequences of humanitarian crises and support the advancement of housing, education, and child protection.
3. Who declared International Charity Day?
The United Nations General Assembly established the International Day of Charity in resolution A/RES/67/105 on September 5, the day of Mother Teresa's death anniversary.
4. What are the 3 types of charities?
The three different categories of charities are public charities, private foundations, and private operating foundations.
5. What are the aims and objectives of a charity event?
A charity must serve one or more of the outlined legal purposes. These include things like eradicating poverty, promoting religion, educating people, safeguarding the environment, caring for animals, promoting human rights, and fostering communal growth.