We might not still believe in Santa Claus, but we sure do believe in the joy and happiness of giving gifts. Be it receiving gifts from people or gifting the people you love, the pleasure from it is unmatched! 
Just like many other Christmas traditions, people have been giving and receiving gifts for a very long time now. Regardless of changing trends and tastes in Christmas gifts, buying, making, and giving something special to friends and family has been revered by people around the world for thousands of years as a way to celebrate the holiday season.
Giving gifts to one another is now a big part of Christmas, with many families devoting a lot of time to it. The possibility of receiving gifts is often the highlight of the holiday season for children and some adults alike.
To ensure that we don't forget what our gifts to one another truly mean during this busy time of the year, it is important to understand how this time-honoured custom began and what it stands for. 
Unwrapping the History of Christmas Gift-Giving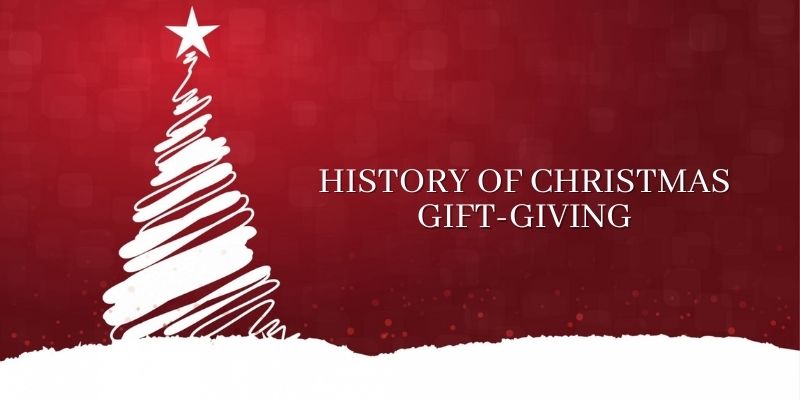 People view Christmas gifts as symbolic of the homage paid to baby Jesus by the Three Wise Men following his birth. According to the New Testament of the Bible, Melchior, Caspar, and Balthazar, the Three Magi, travelled to the place of Jesus's birth by following a star. When they got there, they gave him presents of gold, frankincense, and myrrh. Here's what the three gifts represented:
Gold: Christians consider Jesus to be the King of Kings, and gold is associated with kings.
Frankincense: In church services, frankincense is often used as a symbol of worship. Christians believed that people would worship Jesus in the later years.
Myrrh: Myrrh is a perfume used to make dead bodies smell good; Christians believe that it predicted Jesus' suffering and death.
By associating Jesus with the presents of the Magi, the ancient pagan tradition of gift-giving was rationalized into Christianity. Nikolaos of Myra, a 4th-century saint known for his penchant for bestowing gifts on others, was likely an influence. Being revered as a saint made him more well-known as Saint Nicholas, which is the origin of the term "Santa Claus."
The personality of Saint Nicholas has come to represent benevolence and giving. This character, known as Sinterklaas in Dutch and Père Noel in France, has been a significant part of European holiday culture since the Middle Ages. Since he is revered in parts of Europe where the feast day of Saint Nicholas is commonly observed on the 6th of December, he has now evolved into the annual gift-giver who is claimed to bring children their presents.
Moreover, these Christmas presents are hidden in many different locations! Additionally, these gifts are dispersed in many locations! Most of Europe places its gifts in shoes or boots the kids have placed outside. In Italy, gifts are traditionally placed in stockings and frequently left hanging by a fireplace. Gifts for friends and family may be placed under the Christmas tree in many countries. They are frequently opened on Christmas morning with the entire family gathered.
5 Reasons Why You Should Donate This Christmas
While the act of giving presents will always be in the tradition of this festive season, let us reinforce the reasons why one should donate in the spirit of Christmas this year!
5. Brighten the Days For Those in Need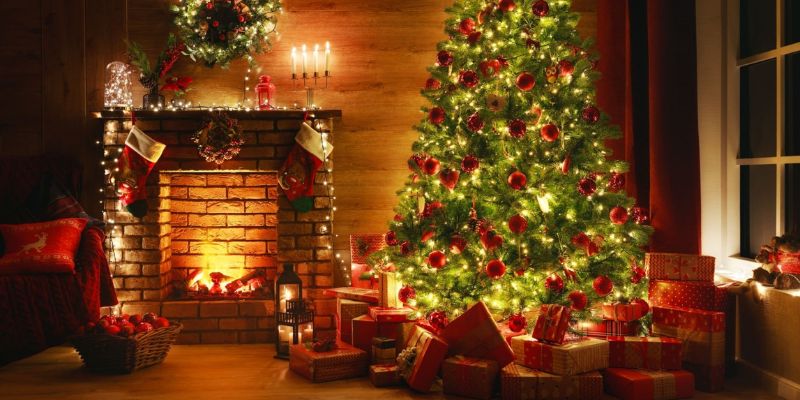 While many of us eagerly await the holidays, there are people who might find it hard even to make ends meet. For our neighbours who don't know where they'll spend the night or what they'll eat for dinner, stacks of gifts and incredible feasts are neither a reality nor even a concern.

You may genuinely bring joy and hope into the lives of your less fortunate neighbours by giving toys or clothing to a family in need, or by making a financial donation to pay for a warm bed or a Christmas dinner.
4. A Sense of Satisfaction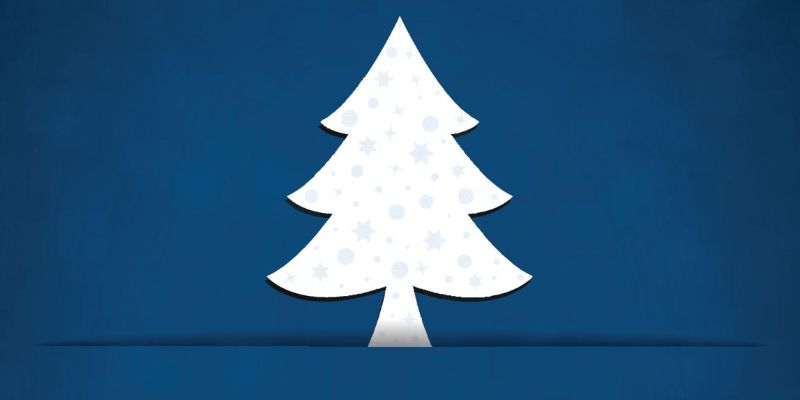 According to an old proverb, giving is the best selfish act you can perform because it makes you feel so good about yourself!  If you've ever donated to a good cause or helped someone out, you must be aware of the feeling of fulfilment and its positive results. 

Research reveals that doing good feels good, at least partly because of the social approval that comes with helping others.
3. Play a Significant Role in Helping NGOs Achieve Their Goals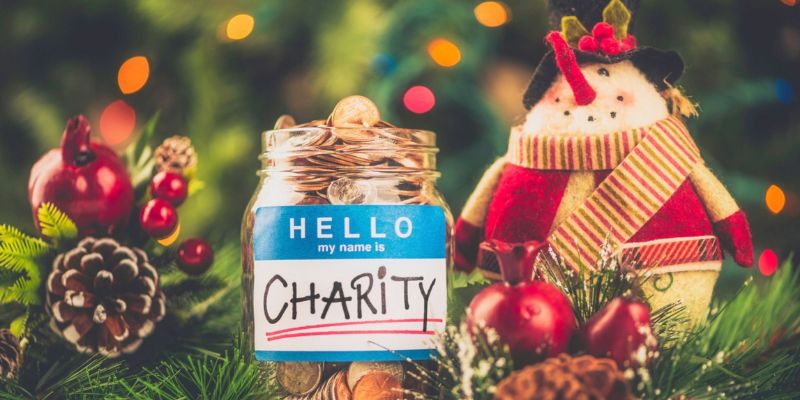 Did you know that many non-profit organizations receive the majority of their annual donations during the last three months of the year, October, November, and December? So, it is obvious that charitable organizations rely on end-of-year donations to provide their essential services.

At Crowdwave, we provide a platform for NGOs and donors to accept and give donations through fundraisers spread across causes. Check out our ongoing fundraisers to do your part!
2. Make an Impact on Your Community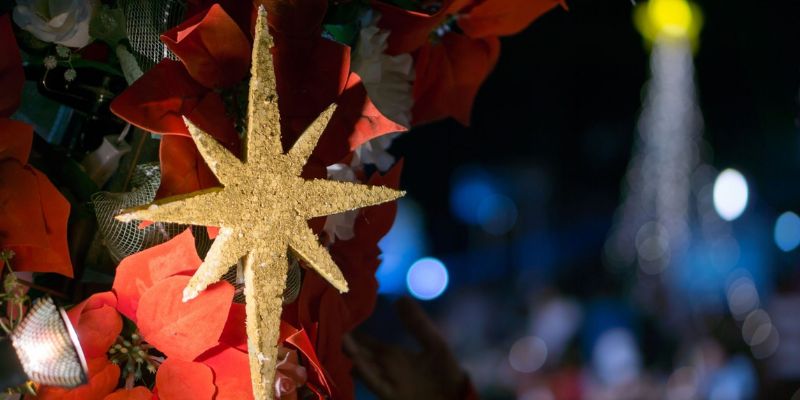 If you don't know where your money is going or whether they're actually helping those in need, you might be hesitant to give them. Donating food and gifts, on the other hand, ensures that they will go to the right people and families. Additionally, by making people happy and strengthening families, you are strengthening society as a whole.

1. Passing on the Values of Giving and Holiday Spirit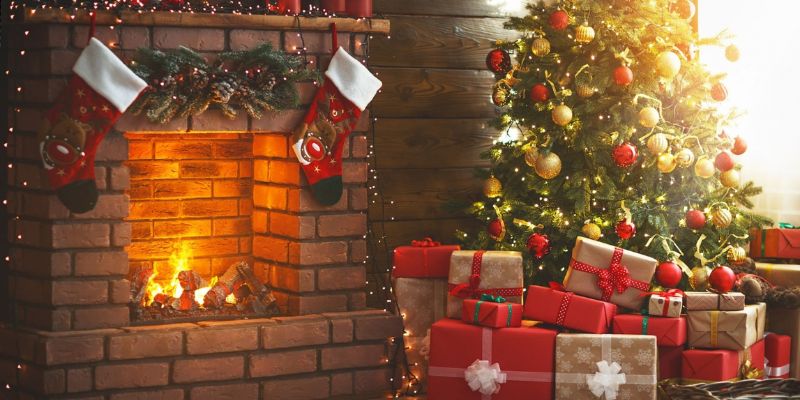 Children, by nature, enjoy helping others.  Fostering this innate generosity can help in their development into community-minded individuals who are more appreciative of what they have. If you donate, tell your kids about it and teach them the importance of being kind.

It could even spread beyond your children. Donations made by one or two people can often inspire their friends and family to follow suit. 
7 Fun Fundraising Ideas For This Christmas
If you wish to start a fundraiser to raise money for Christmas donations this year, here are some ideas that might help:
7. Christmas Tree Decorating Contest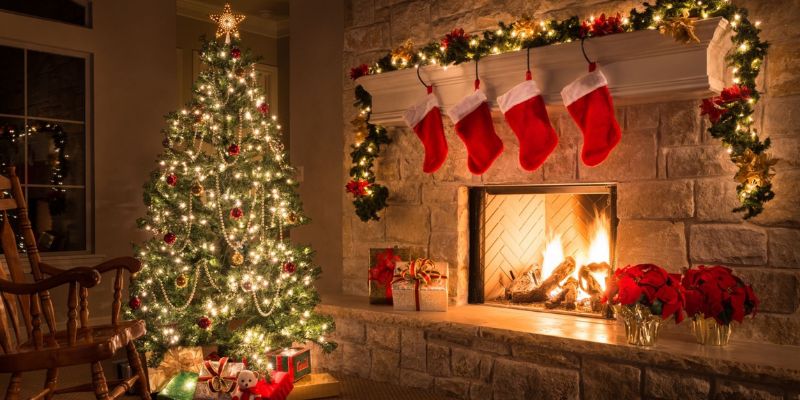 Consider having a tree decorating event where the participants decorate trees that will be sold at auction to support your cause. A video uploaded on your website might serve as a record of the momentous occasion.

6. Set Up a Special Holiday Sale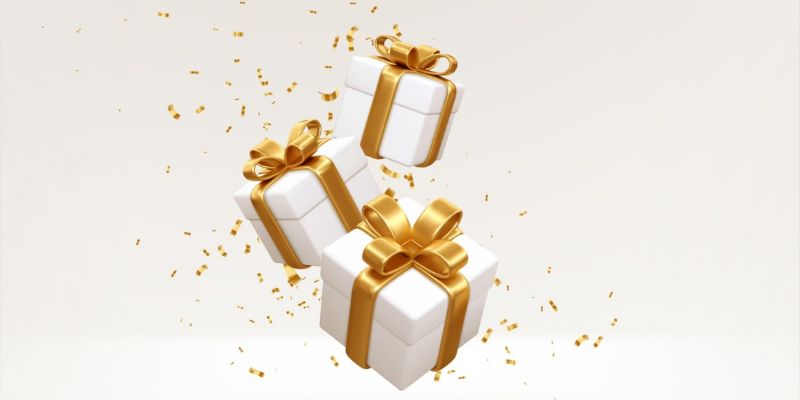 Depending on the holiday, you can decide what to sell in your charity shop. You can sell Christmas-related products like trees, candy canes, ornaments, decorations, gift baskets, and stationery to raise money for your cause. This might be a fantastic Christmas fundraising idea for both individuals and NGOs. 

5. Christmas Cards Are a Classic Choice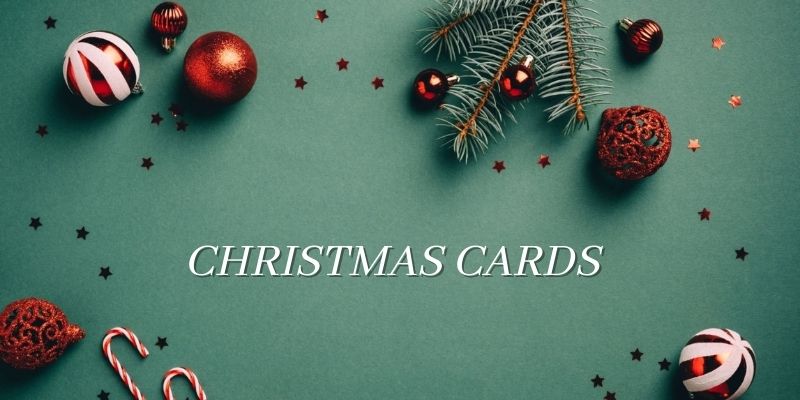 During this season, a lot of folks exchange holiday Christmas cards along with gifts. People can donate how much ever they like, and in exchange, they can personalize and send greeting cards to their loved ones. Additionally, you can promote peer-to-peer funding by making festive Christmas cards.

4. Host a Gingerbread Sale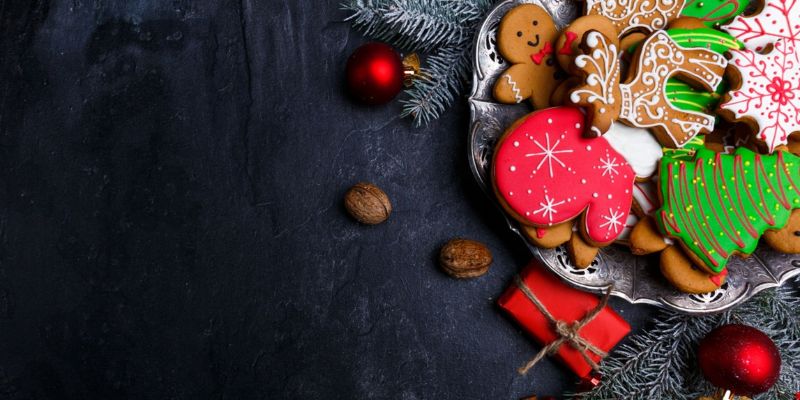 Gingerbread cookies are a must-have at Christmas. To collect money for your fundraiser, organize a sale of baked goods like cookies, cakes, and croissants. Charities and NGOs can also collaborate with the local bakery to produce baked goods like a special Christmas cake.

3. Christmas Fancy Dress Event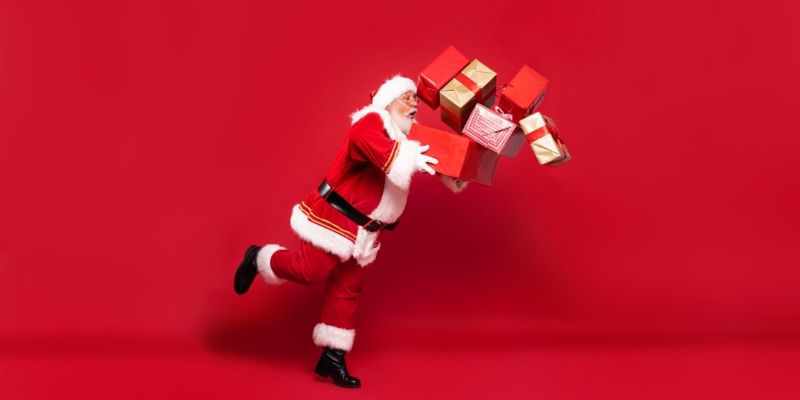 Organize a Christmas jumper or holiday fancy dress day at a school or workplace, and ask participants to donate. Make nominations for the best dressed, most inventive, and tacky Christmas outfits, and then vote on the winners! This is a fun way to celebrate the festivity and encourage people to donate.

2. Hold a Karaoke/Open Mic Night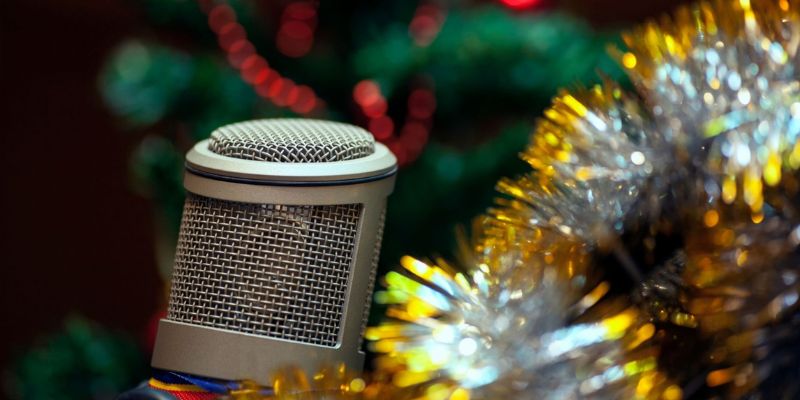 Organize an open mic karaoke and carols night! Consider how you'll promote your event because this one requires more planning. You can raise funds by selling food and snacks or by asking for a little donation for each song. Or you can even sell tickets to the open mic event and donate the money to a cause of your choice.

1. A Marathon For a Fun Cheer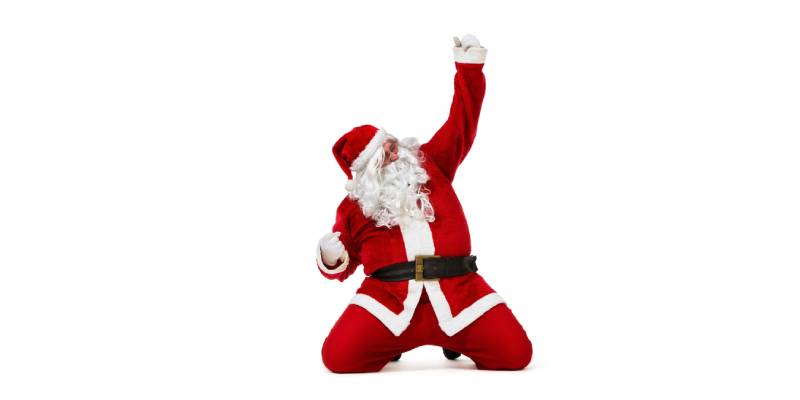 Although it isn't the most creative idea, holding a charity run or walk has a high return on investment. If your neighbourhood gets too chilly in December, think about collaborating with a nearby gym with lots of treadmills. An indoor race may be interesting.

Spread Joy and Cheer This Holiday Season!
Even though the year is coming to an end, there are still plenty of opportunities and reasons to be generous. And what's a better occasion to give if not for Christmas time? Going beyond just gifting friends and family, we encourage you to donate to a charitable cause or a stranger who would feel the warmth and joy of the festive season with your donation.
By making fundraising highly transparent and easy, Crowdwave helps people find communities that will support their fundraising efforts and bring about the needful changes in the world.
Check out Crowdwave to know more about our live fundraisers this Christmas! 
Conclusion
Christmas is the season of giving. This frequently extends beyond friends and family to charitable contributions. Many charities run Christmas appeals, and there is evidence that people give more at Christmas than the rest of the year. And as discussed above, there are a lot of factors at play when you decide to donate to a cause or gift to someone. 
At the end of the day, it's all about the joy and the sense of purpose and fulfilment you get from donating. Make sure to do your part this holiday season and gift a stranger a small piece of the Christmas cheer. You never know how much of an impact it can have!
Frequently Asked Questions (FAQs)
1. What does the Bible say about giving gifts at Christmas?
According to Romans 12:6, God has given each of us gifts to use for his glory through Christ. The holidays can be a great time to put your gifts to good use, shining a light on Jesus and bringing others joy.
2. Where did the Christmas tradition of giving gifts come from?
People started exchanging gifts at Christmastime when Christianity started to spread throughout Europe. This custom honours the magi, the wise men who presented baby Jesus with gifts.
3. What pagan festival begins the Christmas gift-giving?
Saturnalia is an ancient Roman pagan festival held mid-December to honour the agricultural god Saturn. Saturnalia celebrations, which took place near the winter solstice, are the origin of many of the traditions we now associate with Christmas, such as wreaths, candles, feasting, and gift-giving.
4. What is the most popular Christmas tradition?
Decorating a perfect tree is a classic Christmas tradition. Christmas trees, decked out with lights, tinsel, baubles, and ornaments, are one of the most traditional symbols of the holiday season.
5. What is the 3 Christmas gift rule?
One popular gift-giving strategy to follow during Christmas is to limit your gift lists to three categories: something they want, something they need, and something to read.