An initiative by Crowdwave
Animal Flow workshop
- The Quad X Aditi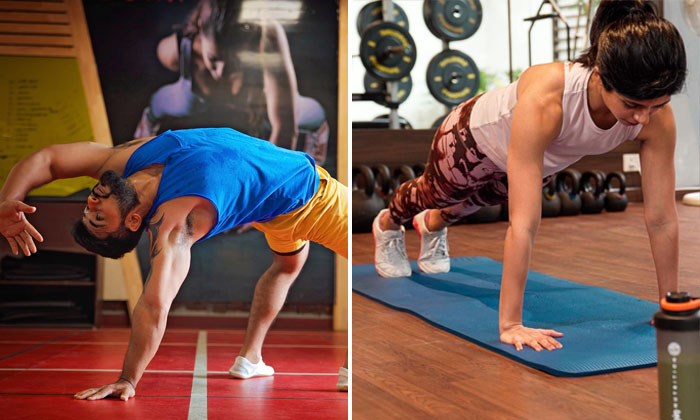 ABOUT THE EVENT
Coach Sudeep from The Quad will be conducting a beginner-friendly Animal Flow workshop where you will learn the basics of Animal Flow, a ground based movement that is made fun, challenging and effective. It is designed to improve strength, power, flexibility, mobility, and coordination for all levels of fitness enthusiasts. Whether you want to workout on your own, train with a professional, or take part in group classes, Animal Flow has something for every body!

Equipment Recommended: Mat, Towel, Water
Intensity: Beginner

100% of proceeds are directed towards COVID relief.
About the Artists
Manny
DJ/Music Producer
A decade and a half at the frontline of heavyweight club sonic. Constantly breaking boundaries of sound and inspiring a new generation of DJs, Manny has held a commanding presence over the underground dance music scene. Manny's musical contributions have proved to be a game changer, laying the foundation for dance music in Chennai. With a recent global chart topping album and projects inducing India's first classical electronic music showcase, Manny has earned his stripes as one of the country's most recognised top shelf talents.
Submerge
India's leading dance music collective
Founded in 2003 by Nikhil Chinapa, Pearl and Hermit Sethi, Submerge was where dance music leaders in India came together. Today Submerge manages multiple artists and curates some of the most exciting and popular dance music events in India like Satellite Beachside in Goa. Submerge's goal is simple: to connect Indian dance music fans with the best DJs from around the world. As a booking agency, artist management company, and concert promoter, Submerge works to grow the Indian music scene at all levels.
₹0
DONATE CLOSED
Date: May 21, 2021
Time: 05:20:00
Crowdwave is an engaging, transparent and cost-effective crowdfunding platform that aims to spread awareness and raise funds for various social causes.
We provide prospective donors with a 100% secure payment gateway and all the information they need about each campaign we run, enabling them to make informed decisions on where they would like to donate.
With our social media and email promotion tools, we hope to reach out and inspire more people to #joinourwave and make the world a better place.
All donations made to the Trust (PAN: AACTT4804B) are exempt under Sec. 80G of the Income Tax Act vide Order of the DIT(E)No. ITBA/EXM/S/80G/2020-21/1028592142(1)Dt. 13/11/2020.
© 2017 - 2022 | All Rights Reserved